Beach Closed!
As temperatures rose to 78 degrees Fahrenheit on Apr. 20, crowds of people touched their toes in the sand hoping for a fun day at the beach only to be stopped by signs reading "KEEP OUT" paired with horrific smells. A sewage spill in Downey led to 250,000 gallons of sewage being spilt into the Los Angeles River, ultimately forcing the closure of all open coastal swimming areas in Long Beach. 
According to the Los Angeles County Sanitation Districts, maintenance equipment malfunctioned, causing a blockage in the sewer and a consequent overflow of sewage into the streets of Burns Avenue and Rives Avenue. The waste water came into contact with the LA River before the crew could stop it. As the river is connected to the Pacific Ocean, the waste contaminated nearly seven miles of public beaches in Long Beach. 
The Long Beach Post reported that in 2021, Long Beach saw 25 sewage spills. On average, that's two sewage spills a month. There have been two spills so far this year.
Regarding the duration for these beach closures, Mr. Cruz, teacher of AP Environmental Science, explained, "It depends on how much was spilt into the ocean and… how quickly it will naturally be mixed in with the water."
It is crucial that these beaches were closed because the United States Environmental Protection Agency (EPA) warns how the bacteria, viruses, and intestinal worms found in sewage can cause moderate to severe diseases such as gastroenteritis, cholera, and hepatitis.
Interestingly, as reported by a KTLA news crew, people were still found to be swimming in the closed waters despite the warnings. 
"If there was a sign telling me not to swim, it's probably dangerous so I wouldn't [swim in it]," said PEACE sophomore Gabriella Depriest.
"If [the sign said] there might be, I would. But if it was official then I wouldn't because I don't want to die," reiterated MBA senior Lucy Bruechert.
Health is not the only aspect to be concerned about, however. The EPA explained that when sewage pollutes our water, there is a decline in drinking water, fishing, and recreation, leading to economic loss.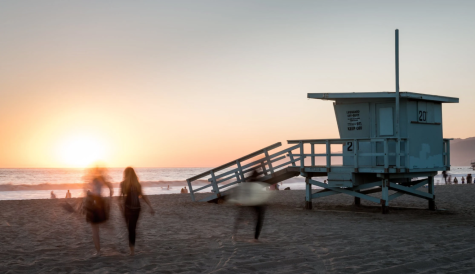 Similarly, Cruz informed, "It's going to affect the organisms that live there too, so we [will] have to stay away from [them] and allow them to recuperate."
Fortunately for Millikan's surf team, their coach, Mr. Fast, brings his athletes to Tower 17 at Bolsa Chica which is south of the majority of spills.