Leslie…Was In Thailand?
"I just wanna rock" were the words heard over and over again on TikTok's "For You Page" during the summer of 2022, and many people's first introduction to Philadelphia-born rapper Lil Uzi Vert. Since then, they've only increased in popularity, but with popularity inevitably comes controversy.
Uzi has built their stage persona around their unique approach to "emo rap" and trap music. They're known for their androgynous fashion, gender nonconformity, and satanic motifs in their music and promotional materials with upside-down crosses in the background in most of their live performances.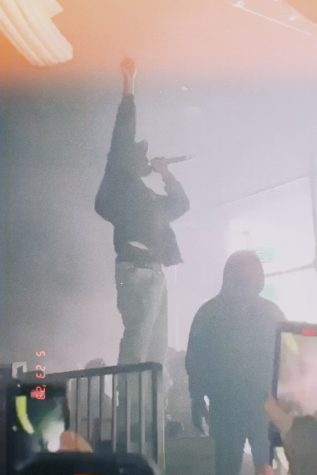 In late April of 2023, Uzi posted a series of photos on Instagram sporting a mullet and pink nail polish with the caption "Leslie was in Thailand."
Since the social media post, users on Instagram had mixed feelings about the new alter ego with one user even saying Uzi had a mental breakdown.
This new, more outlandish, alter ego has stirred controversy in rap communities, with fans mixed on Uzi's behavior and wondering how it will impact their budding stardom and future music projects.
Fans expect the artists in the rap community to appear in expensive clothes, costly chains, and high-priced kicks which is why at first, Uzi was getting backlash. Strictly because they took a different approach to the fashion scene dressing goth, since the beginning of their music career.
SEGA freshman Cameron Johnson said, "Opinions could be different to some people. There are lots of different minds," about the rapper's community's opinion on the alter ego.
In response to the backlash, Uzi wrote on an Instagram story on April 20, "Chow understand people don't like ways of Chow.. but Chow rich…"
This isn't the first time the rapper has received backlash for their behavior and aesthetics. During a 2018 music festival performance, Uzi reportedly told their fans "Y'all are going to Hell with me" while on stage.
Uzi seems headfast in keeping their new alter ego despite controversies. How it will affect their music and career remains to be seen.