The Digital Library Debate
In a ruling described by supporters as "vindicating six years of advocacy" and critics as "a blow for libraries, readers, and authors," a federal judge has sided in favor of four publishing houses in their lawsuit against the Internet Archive.
"This is an area of intellectual property and copyright law where the law needs to adapt to more of a digital age," says Millikan Civics and Law Teacher Mr. Reynolds. "We're taking laws that were written and conceived of 100 or more years ago and trying to apply them to digital distribution, resulting in these kinds of legal issues."
The Internet Archive is an American non-profit digital library founded in 1996. It hosts a collection of over 3.4 billion ebooks, videos, software, and audiobooks. Its popular WayBack Machine allows people to access over 25 years worth of now-defunct websites.
The Archive typically uses a lending model known as "controlled digital lending", which allows the library to only lend out as many digital copies of a single book as physical copies they have in storage. 
When the COVID-19 pandemic hit in 2020, the library temporarily removed these lending restrictions for over 1.4 million ebooks for their National Emergency Library.
In response, four prominent publishing houses —Hachette Book Group, HarperCollins, John Wiley & Sons, and Penguin Random House— filed a joint lawsuit against the Archive on Mar. 24 on the grounds of copyright infringement.
"Copyright law and intellectual property are about trying to protect the thought product of the people who make the writing," said Reynolds. "You have an author who only gets paid when their book gets sold and when [The Internet Archive] distributes lots and lots of digital copies, that author doesn't make money and neither does the publishing company."
The Archive claimed that removing these restrictions is legally protected under United States' First Sale Doctrine.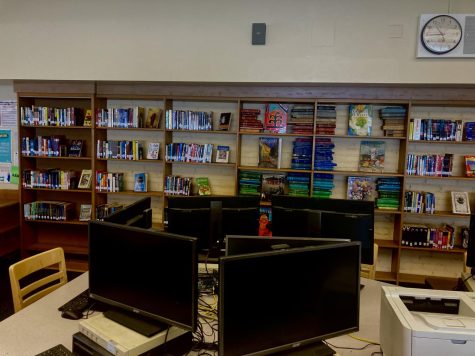 According to Reynolds, when a library buys a physical copy of a book, there is a doctrine called "First Sale" which gives the right to lend out and sell something you've bought.
However, the law is unclear on what happens when you lend out a digital copy of a book.  
On Mar. 24, New York judge John G. Joeltl ruled in favor of the publishers, saying that the Archive infringed on authors' copyright protection by removing lending restrictions.
In response to the judge's decision, the Archive's founder Brewster Kahle said, "Today's lower court decision in Hatchette v. Internet Archive is a blow to all libraries and communities we serve."
Nevertheless, other organizations —including the Authors Guild, America's oldest and largest writers' organization— welcomed the ruling.
"This decision puts a hard stop to the massive copyright violations of the Internet Archive's so-called 'Open Library,' a piracy operation that illegally copied millions of books by American authors without permission or compensation," said outgoing president Dough Preston.
According to a post in their blog, the Archive plans to appeal the court's decision.
Reynolds said, "There are potential ways to address this: The Court of Appeals might say, 'Well, one physical copy to one digital copy distribution is okay' and accept some of the Archive's arguments, or Congress may step up and make a law that clarifies this issue."
The repercussions of this ruling on digital libraries and lending remain to be seen. 
"It's an interesting case that I can see having an impact on copyright law in the digital age," said Reynolds.