Behind The Music: Stephen Sanchez
Hey Rams! Welcome back to Behind the Music where I talk about the music, meanings, and artists from today and the past. This issue, I'll be talking about an upcoming artist that you may or may not have heard on either TikTok or Instagram Reels; Stephen Sanchez.
Sanchez's song "Until I Found You" was released in Sep. 2021, and he also did a collaboration with Em Beihold on another version of the song. Sanchez has recently been posting about his new song, released on Wednesday Jan. 25, by the name of "Evangeline".
COMPASS senior Sadie Rick says, "I really enjoy listening to his music. The lyrics are very sweet and they've got an older and timeless quality that you don't hear in a lot of other artists."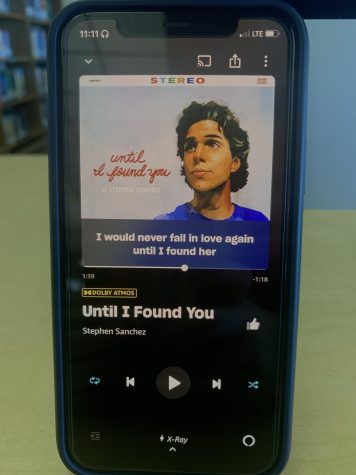 According to Sanchez's Spotify page. Just weeks after "Evangeline"'s release, it already reached 1.7 million listens, 
While many people aren't familiar with this up and coming artist, the popularity and support from his fanbase seems to be enough to keep him going. If you like the older, 60s style of music, then Stephen Sanchez is the man for you.
QUEST freshman David Fender says, "Stephen makes some really great music. I love the old-timey vibes and the songs are all so wholesome and adorable."
As always Rams, keep listening to what makes you happy and email me with any requests. Remember to check out the Behind the Music spotify playlist.