Millikan Basketball Tryouts '22-'23
Have you ever wondered how teams select their roster? Well, on Monday, September 5th, Millikan held basketball tryouts for incoming freshmen and returning sophomores. A second tryout was held later that day for returning juniors and seniors. There were a total of twenty-six freshmen and sophomores who came to the morning tryouts. Some players would have had a greater advantage of making the team if they attended the summer camp.
Players who attended varsity tryouts were surprised when NBA champion Jordan Bell arrived at the gym to talk to some juniors and seniors. Bell wanted to give a quick pep talk to varsity players and how one day they might make it to the big leagues. 
Once the tryouts were over, the coaches told everyone that they will be contacted about all three of the basketball rosters. 
On the night of tryouts, the final rosters were sent to all students who attended tryouts attached with a paragraph saying that there might be spots for team managers, and possibly open spots if a rostered player is not able to compete.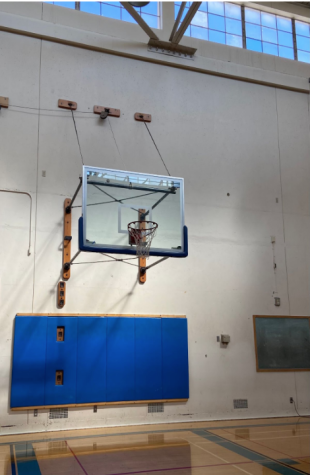 Frosh/Soph team member Daniel Rios shared his personal experience at tryouts, "During tryouts I was focusing on showing off my skills for the coaches to see. I was nervous about whether I was gonna make JV or stay on Frosh/Soph. In the end I was very tired from hustling the whole time."
The boys basketball team will practice every day during 7th or 8th until their season starts in the winter. The official varsity season starts on Tuesday, November 29 at 3:00 PM. It is a neutral game against Lynwood where the two teams have no home advantage over each other.
The parents of the players received a full schedule of games for the season. The varsity team is hoping to repeat their historic season last year where they competed in CIF state. Join us in wishing the Millikan Rams Boys Basketball team some good luck going into the season! Go Rams!