Behind The Music: Frankie Valli and The Four Seasons
Hey Rams! Welcome back to Behind the Music. For those of you who aren't familiar with this blog, here I discuss music, its meanings, and artists from all eras and styles. This time we're gonna mix things up and take it back to the 60's. 
This era is one of the most tumultuous and divisive decades in world history, marked by the Civil Rights movement, the Vietnam War and antiwar protests, political assassinations and the emerging "generation gap."
If you've ever been in the car with your grandparents and heard the lyrics "I love you baby, and if it's quite alright, I need you baby, to warm this lonely night," then you were listening to Frankie Valli & The Four Seasons. That song goes by the name "Can't Take My Eyes off You" and was released in 1967.
COMPASS senior Sadie Rick says, "'Can't Take My Eyes off You' was in the movie "10 Things I Hate About You" and that was really exciting to see and listen to."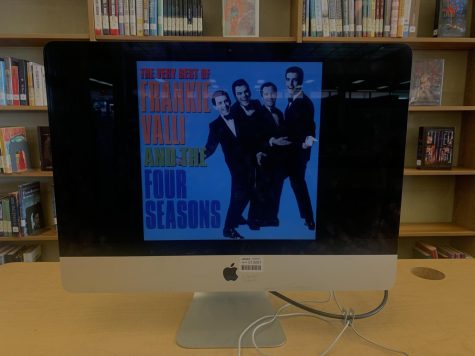 (Rachel Quinones)
Among the top-ten hits from the group's golden period were "Sherry" (1962), "Big Girls Don't Cry" (1962), "Walk Like a Man" (1963), and "Let's Hang On" (1965). 62 years later, people still love this band. In 1960, the band launched as The Four Lovers, and later evolved into The Four Seasons. Frankie Valli was the band's lead singer, alongside Bob Gaudio, who was previously with the Royal Teens, on keyboards and vocals, Tommy DeVito on lead guitar and vocals, and Nick Massi on electric bass vocals. 
Valli, now 88 years old, is still performing and going on tour with pep in his step. Unfortunately, Valli is the only original member that is still touring. Nick Massi, who had left the band in 1965, passed away over 20 years ago. He was replaced by bassist Joe Long, who also passed away recently due to Covid, as did Tommy DeVito in 2020. Bob Gaudio is still alive, but he no longer performs live. 
As always Rams, keep listening to what makes you happy and email me with any requests. Remember to check out the Behind the Music Spotify playlist.