Boys Cross Country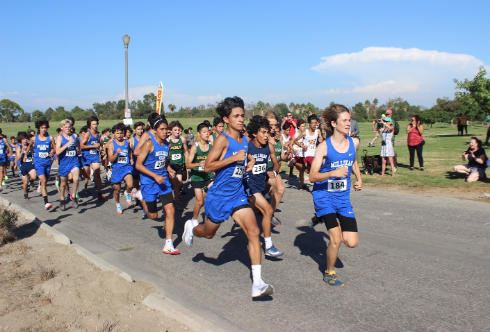 The Millikan boys cross country team has amassed an impressive resume for their team throughout the beginning of their season by placing fourth, second, and even first at invitationals. Varsity isn't the only division that has been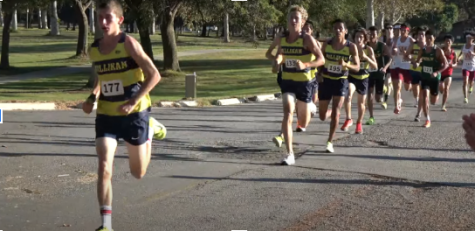 doing great, JV and frosh-soph have also been performing just as admirably. 
QUEST Junior Jason Parra, the top runner, said at the start of the season, "I think that the future of the boys Millikan Cross Country team will be a lot higher than we think it is. I think that a lot of the guys on the team just haven't found their stride yet and once everyone gets unified and we all have a sense of a team and we all start pushing each other then we will have some really great success." 
On September 28, the first Moore League race, Millikan faced off against all public Long Beach schools, including Millikan's cross-country rival Poly High School. The results of the race were great for Millikan. According to head coach Pedro Ramirez, Millikan's Boys varsity created history by defeating Poly for the first time in three decades this year. Coach Ramirez has never before witnessed his team win all three divisions; varsity, frosh/soph, and JV. 
Although this is a fantastic moment for the boys cross country team, the team was concerned about the race's aftermath. After the race, injured runners Jason Parra (varsity), Jacob Fujimoto (varsity), and Evan Sailor (frosh-soph) were told to restrict their participation in practices and future competitions.
The runners will have plenty of time to recover, though. The runners' second Moore League race is on October 11 at Signal Hill, and the Moore League Finals are on November 2 at Heartwell Park.  
The boys are currently working even harder than before to attempt to end Poly's winning streak as Moore League Champions. Please come out and support our cross country squad!