MBA Field Trip to USC
On April 28, the MBA freshman took a field trip to USC to get a taste of what it's like to attend that school. During their four hour trip, MBA students took a tour of the school with Mr. Fears and Mr. Keester, and received a lecture about USC and the many programs they have. One program they learned about was the strong and successful business program that the college offers.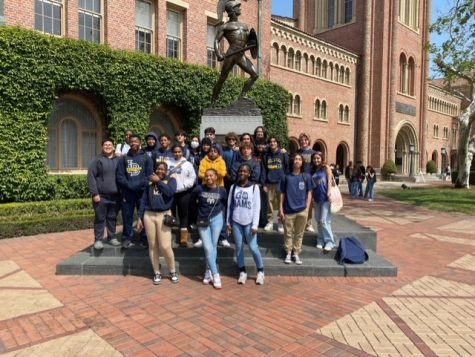 The students were also able to meet some professors so that they can get a better understanding of what kind of work and environment to expect. MBA freshman Landon Kramer said his favorite part of the trip was "taking a tour to the sports trophies," because he is a baseball player and he wants to earn trophies in college himself. 
This trip was not only an exciting excursion, but it was also a learning experience for the students.