Money Wipes Away Tears -Settlement Given to Rodriguez Family Regarding Millikan Shooting
As of April, a 13 million dollar settlement over the shooting of Manuela "Mona" Rodriguez has been reached with the school district. The money will be given to Rodriguez's son when he turns 18. 
On Sept. 27, 2021, Millikan school safety officer Eddie Gonzalez fatally shot Manuela  Rodriguez, aged 18, and a non-Millikan attendee.  
According to CBS News, Rodriguez got into an altercation with a 15-year-old girl Millikan student. Gonzalez was on duty at the scene and approached the pair. According to CBS News, Rodriguez attempted to flee the scene by entering a four-door sedan, Rodriguez was shot in the passenger seat by Gonzalez, and was taken to the hospital. She was on life support for several days before she was removed. She leaves behind an infant son. 
Jade Martinez, a junior in PEACE was a witness to the event. "It was right after school and I was taking the 172 bus. …I think the cop was outside of the car and he was following it and then I saw him point his gun and shoot at the car a couple of times." 
"I was kind of in shock that I'd witnessed an actual shooting, and I saw the car drive away and my bus just kept going," continued Martinez. "I remember finding a video and showing it to my mom and saying, 'I saw this happen.'"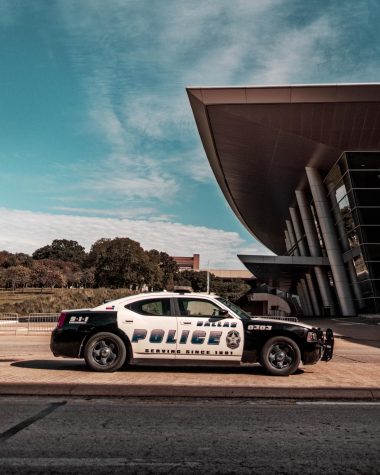 As reported by CBS News following the shooting, "Gonzalez was fired for violating district policy." He was tried for murder and pleaded not guilty. 
Concerning the weapons allowed at Millikan, "Teachers, administrators, counselors, IOAs (Interobserver Agreement), clerks, anyone working with students are not allowed to carry weapons," Mr. Ashley, Vice-Principal and head of safety at Millikan said. 
"The only individual that is allowed to have a weapon on campus is going to be the Board of Education officer, and they are off campus. They only come on campus if we give them an emergency call to come, so they're not walking around here with a weapon." 
Mr. Ashley was unable to comment further about the shooting. 
Jasper Witten, a COMPASS sophomore said, "[I] don't know if I could feel safe. I don't feel very protected by staff and teachers, but I feel like I could keep myself safe. In the past at my middle school, I didn't have a great experience with bullying and our admin didn't really care much about it. Here [at Millikan] I haven't experienced that, but…teachers just don't seem to care very much. You see and hear a lot of comments and these kids are never getting punished for them."
Gonzalez's trial has not been scheduled yet. Meanwhile, we send our thoughts and prayers to the Rodriguez family as they continue to grieve their loss.