Yeat's Aftërlyfe
Noah Oliver Smith, professionally known as Yeat, is making history with his new album Aftërlyfe. 
Yeat's unorthodox style of rapping, which includes his different adlibs and underground beats like his constant bell sound effects with combinations of experimental beat drops, is different from other popular rappers like Playboi Carti, Lil Uzi Vert, Ken Carson, and Destroy Lonely. This different and new style of beat making is how Yeat became so successful in his career of rapping. 
Yeat is a rapper born in Irvine, California. He went to Lakeridge High where he got the inspiration to start rapping and released his first album "I'm So Me" in 2020. His 2021 song  "Sorry Bout That" went viral this year, reaching 100 million plays on Spotify and 28 million views on Youtube. Since then, his songs have blown up on TikTok, with over 201 thousand videos using his audio. 
Many of his songs have reviews that are all over YouTube and Twitter which also gave him more popularity.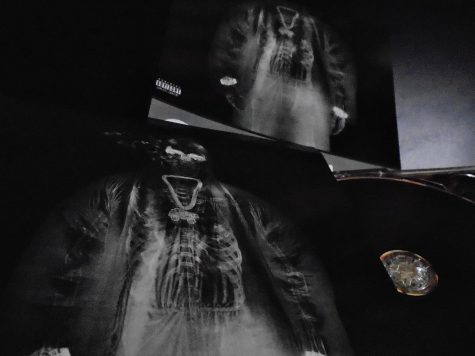 "I feel like I'm starting a new wave. People are already copying me," claims Yeat in an interview with complex.com.
Even though some songs feature other rappers like "Luh Geeky" and "Kranky Kranky," those are just other names of Yeat and the only song that actually has a feature is "Shmunk" with NBA Youngboy.
"I've been listening to Yeat since 7th and Aftërlyfe is tough,." says SEGA sophomore Angel Arce. 
Yeat's new album is a showcase of a different wave in the music industry of rap.