Safety In Sports
Sports can often be dangerous, sometimes even life threatening. The recent injury of Damar Hamlin brought to light the danger that our high school athletes may face. It leaves you wondering, how are our players being protected?
An Injury, at this point, in some Millikan athletes' careers could change their future forever. What measures are being taken to ensure this doesn't happen?
 "In football, some of the things we have in place are: mandatory practices prior to engaging in contact drills/games, limiting full contact practices during the week, and regularly inspecting helmets to ensure they meet safety requirements," said Millikan Boys Athletics Administrator, Daniel Yu.
Yu also stated that the team has an Athletics Trainer present during all practices and games in case of an injury or strain during these activities.
While protective gear and injury protocol may be the main aspect of injury prevention, the athletes themselves must work on their overall health and their body's condition to insure they do not get injured competing. 
"Right now in the off season, we make sure our form is correct for lifting weights," said Alex Romero, COMPASS junior and player for the Millikan Varsity football team.  
The team lifts every weekday so while it is time consuming, it is extremely important in ensuring the safety and durability of the members of the team.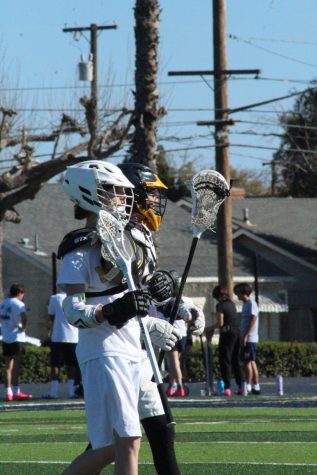 Weight lifting and other offseason practices make sure the players are ready for the big hits they will take in their games and are strong enough to endure these blows.
With football having Athletics Trainers and safety regulations in place, what do the other contact sports here at Millikan have to keep them safe? 
"We had a trainer for all sports, not just football, up until a couple weeks ago," said Millikan Boys Athletics director Kacey Mendoza. "We are in the process of hiring full-time Athletic Trainers for the entire district of Long Beach, which we haven't had before." 
This is an extremely necessary addition to our high school athletics seeing as football is not the only contact sport students participate in. Hopefully this allows for the safety of all Millikan Athletic activities.
While athletics related injuries will not stop entirely, the amount of injuries should begin to decline as new Athletic Trainers aid our sports players who participate in contact sports.