Posthumous Popularity
Artists dying is something that no one likes to hear about whether it's from a drug overdose, a shooting, or from another cause entirely. 
However, something that seems to keep reoccurring is that the artist seems to gain significantly more recognition after their death. For those who don't know posthumous means something occurring, awarded, or appearing after the death of the originator. Some examples of this being artists such as Juice WRLD, Takeoff and Lisa Marie Presley.
On Dec. 8, 2019, 21-year old rapper Juice WRLD was pronounced dead. His cause of death was ruled as an accidental overdose after he collapsed as a result of a seizure at Chicago Midway International Airport.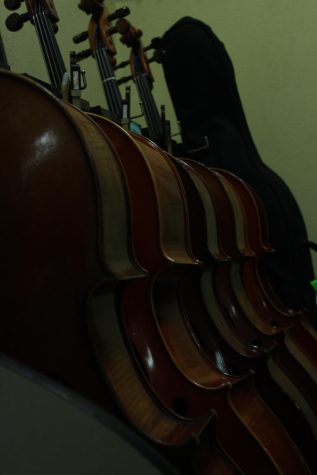 After his death, Juice WRLD's music received a ton of attention and commercial success. His first of two posthumous albums released after his death, "Legends Never Die", tripled the sales of his previous album, selling just under 500,000. He also gained over 3,000,000 followers on his Instagram account in a single day after his death according to Urban Islandz. Juice WRLD's music mostly consisted of sad and love songs which led people to believe that he only made depressing music, however that wasn't completely true.
"If you listen to him he just speaks about how he's been broken, and how he can bring himself up from all the negativity," said SEGA senior Joshua Bautista.
In a more recent case, on Nov. 1st, last year, the rapper Takeoff passed away, his death came as a result of bullet wounds which he received from a shooting in Houston, Texas.
When news came out announcing his death, his Instagram followers skyrocketed and he gained over 1,000,000 according to HipHopDX. His YouTube channel also saw an increase in success with him gaining millions of views in the months following his death.
"I think that it's cool that they gain popularity even though a lot of it is fake love," said Peace sophomore Emmanuel Daoton.
Some may call it "fake love" since people only demonstrate their support after the artist has passed away, and others say that it's just a way of paying respect to the artist. However, each individual listener has their own reasoning for listening to the artist whether it's because they want to follow the trend or to pay their respects and the artist's posthumous success is a result of this.