The Necessity of Nurses
Schools in California are not legally required to have a school nurse. However, Long Beach Unified School District (LBUSD) provides each and every student with access to a nurse on their campus. 
Here at Millikan, we have two nurses: Dea Manzon and Marcia Elliott-Gant. These nurses are medical professionals equipped with life saving medications such as insulin, epinephrine (epipen), and most recently, naloxone.
Naloxone is an opioid antagonist that can be lifesaving during a drug-induced overdose.
"Campus Security Assistants (CSA) were trained to carry and administer Narcan (naloxone) in Dec. 2022. LBUSD school nurses were trained in Feb. 2023. We are currently working to implement a Millikan Response Team for our campus," wrote the Millikan Nurses Office.
Lily Palmer, a QUEST junior, said she has never been to the nurse's office and didn't even know we had a nurse on campus.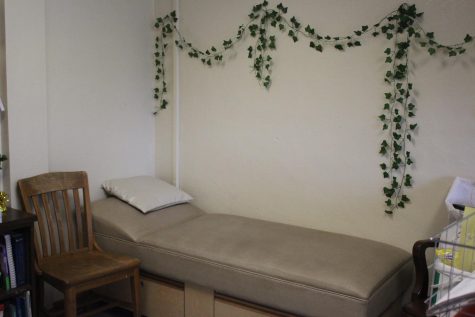 According to a Regis College medical study, "37% of U.S. children 17 and under have at least one health condition." It's important for nurses to be able to assist these students while at school and provide accommodations that help them perform to their full academic potential.
A common concern when storing lifesaving medical supplies in the office is what happens when the nurse is out. In rare cases around the country, students have been harmed because of an event where the nurse was out of office and no one on campus knew how to administer the life-saving drugs.
A tragic example of this is Laporshia Massey who died after having an asthma attack at school and not receiving her medication due to not having a nurse on campus. 
"Laporshia had begun to feel ill earlier that day at Bryant Elementary School, where a nurse is on staff only two days a week. This day was not one of those days," stated her city paper, Philadelphia Weekly. 
Thankfully, because we have two registered nurses at Millikan, the event that they are both out of the office would be highly unlikely.
In that hypothetical event however, the Nurses Office said, "The front and back office are trained to help students in the absence of a nurse. For students with a medical need for a Registered Nurse (RN), Student Health Services will send an RN to cover the students needs."  Where that RN comes from differs on a case-to-case basis. It will all depend on who is available and how fast they can get there. 
If you have any questions or concerns about the contents of this article, stop by the nurse's office located inside the attendance office by the quad.