Hi Rams! Welcome back to Behind the Music! We are happy to announce that this segment will be a continued Corydon tradition, despite the graduation of our previous writer, Emma Lloyd. This month we will be discussing a death that shattered the media.
Steve Harwell, the lead singer of the band Smash Mouth, passed away on Sep. 4 due to acute liver failure. 
Why is this relevant? 
If you were born after 2001, then you are probably familiar with the movie "Shrek". However, not everyone knows the band behind the most memorable songs on the soundtrack, "Allstar" and "I'm a Believer". 
In an Instagram poll, 96% of those who responded said that they had heard the song "Allstar". However, when asked to name the band that sings it, Liv Swaney, an MBA senior said she did not know.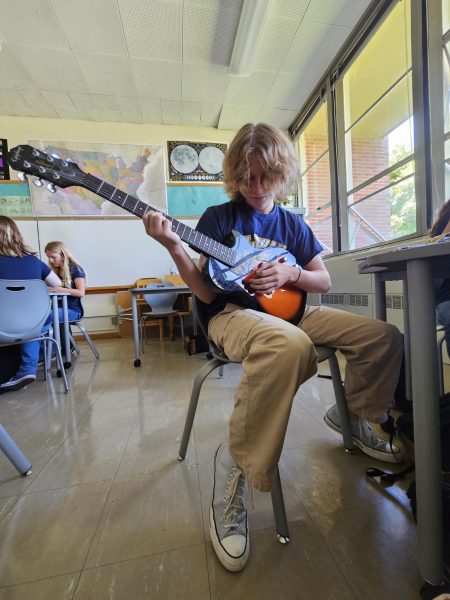 Smash Mouth is an American rock band that was formed in 1994 and has been featured in many popular movies from the 2000s. Besides Shrek, they have songs featured in "Diary of a Wimpy Kid", "How the Grinch Stole Christmas", "Snow Day", and "The Cat in the Hat".
Not to worry 2000s kids, there is still time to see Smash Mouth live. The band announced their new singer Zach Goode in 2022, following Steve Harwell's retirement after his controversial actions at a New York show in 2021.
When asked their opinion on the band touring with a new singer, Jade Martinez a PEACE 12th grader said, "I think that it could be okay. I think it can be done in a way that honors the original music." 
Zach Goode is from Los Angeles and before his participation in Smash Mouth, he was in a Weezer cover band called Geezer.
Although there is still an opportunity to see the band live, there is no denying that Steve Harwell was the soul of their music. He will be missed by fans all over the world. 
As always Rams, keep listening to what makes you happy, and be sure to tune in to the next issue.