Falling for the Fall Production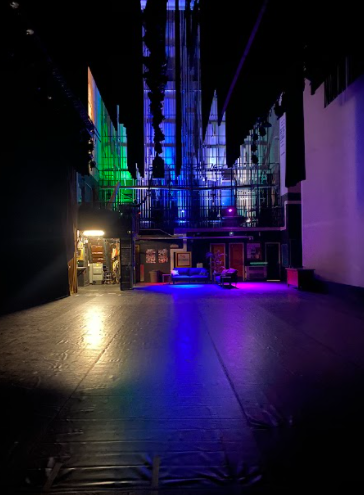 By James Goddard
Copy Editor
When the curtain rose for the new school year, drama students began their annual tradition of holding the school play.
This year, there will not be one specific play, but a bouquet of short acts. The play debuts on Nov. 12 and 13, at 6:30 p.m.
This year's fall production consists of nine one-act plays. It's called "An Evening of One Acts." The Millikan Theater instagram has more information about the production.
The individual pieces within the play don't have an overall theme but range from a variety of different topics, some serious and some to provide comedic relief.
"Some ideas/themes that are addressed are regret, mental health/depression, acceptance, and destiny," says Millikan theater teacher and director Shannon Graham.
"Although those can be heavy topics, most of the show is pretty lighthearted and fun," she continues.
For the Fall production, students enrolled in Intermediate Theater, Advanced Theater, and Play Production could participate. Some exceptions were made for students previously enrolled in theater classes.
Some of the acts were written by students last year, with their scripts being edited by Graham.
Students are also participating by directing side by side with their teacher.
Presale tickets will be available starting Nov 8 at the bankers office. They cost $10 for general admission and $5 with a student ID. Students purchasing with ID are limited to one discounted ticket, and the sales are cash only.
Photo depicts one of the flyers around campus advertising the production.