Required Vaccines are Not New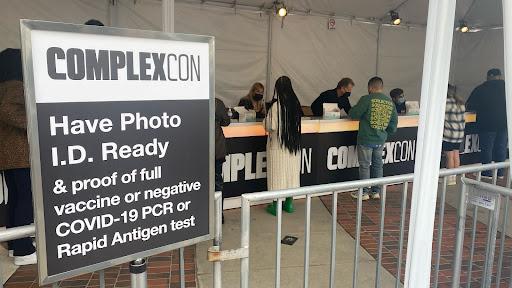 Isabella Towne
Editorial Editor
As of late, there's been a lot of debate about whether it's a violation of American freedom to require COVID-19 vaccines to be put in schools. There's already been enough complaints about required masks, which while aren't ideal, they aren't a violation of human rights.
Whether you knew it or not, there have always been required vaccinations. There is a list provided by LBUSD of all doses you have needed throughout the past years. These include Polio, Measles, Tetanus and more. There hasn't been as much uproar to these vaccines as there has been for the COVID vaccine, probably due to the fact that they're not new. Those who are enraged are misunderstanding the whole situation. If this truly was a 'violation of their American rights,' wouldn't they have complained many years ago when they first entered the district? Why now, when the vaccine is probably one of the most important due to recent events? The COVID vaccine is not harmful and it protects others. 
"I think it would be a lot safer…" An anonymous sophomore says, when talking about required vaccines at school.
Photo Courtesy of Mildly Interesting on Twitter. A vaccine card from the 1950s, similar to those today.
If you think the idea of vaccine requirements and cards is new, it's not. Besides students always having to get vaccines to keep both themselves and other students safe. In the 1950's students were required to get vaccinated against Polio, which students today are still required to do. While the pandemic is definitely a new situation, required vaccines have been here for decades and won't be leaving anytime soon. COVID vaccines are simply another to be added to the list for future generations to come.
While it's completely valid to be scared or hesitant about the vaccine, please be reassured! Nurse Debbie Okada, who is also the CHOC Community Vaccine Clinic Site Coordinator, says that the COVID vaccine type is in fact not new. It has been in research for over 30 years. She says, "The process of creation of any medication, vaccine or otherwise is very stringent…They haven't left one thing behind." She also mentioned that it is very useful against COVID.
While it's not 100% required, it's strongly encouraged and could benefit society. Research has been done thoroughly, and the idea of new vaccines being needed quickly and has been happening since the 1950s. To put it simply, go get your COVID vaccine! Keep yourself, your family, your friends and your school safe in one of the easiest ways possible.