Behind The Music: A Foo Fighter Remembered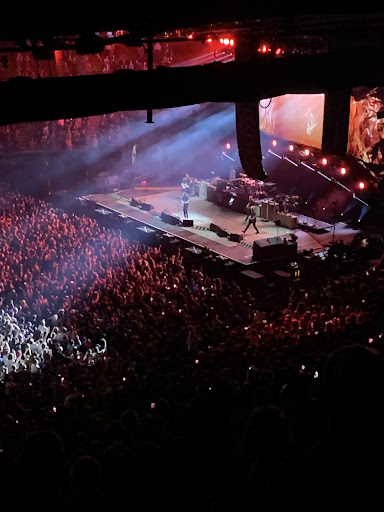 Hey Rams! Welcome back to Behind the Music where I talk about the music, meanings, and artists from today and the past. In honor of drummer Taylor Hawkins's recent passing, I'm going to tell you guys about the amazing Foo Fighters. 
Formed in 1994 by former rock band, Nirvana drummer, Dave Grohl, it was originally going to be a one man band after Kurt Cobain's suicide. The band ended up consisting of Grohl on lead guitar and vocals, William Goldsmith on drums, guitarist Pat Smear and bassist Nate Mendel. In 1999, the lineup changed to Grohl on lead guitar and vocals, Nate Mandel on bass, Franz Stahl on guitar, Chris Shifflet on guitar and Taylor Hawkins on drums. 
Some of the most memorable songs to date consist of The Pretender, Everlong, Learn To Fly and Monkey Wrench, most of which stayed on the Billboard charts for years. The band had four songs on the number one hit list, 18 songs on the top ten list, and 22 songs on the whole chart. Pretty impressive I'd say.
Author, media personality, and radio host Kat Corbett knew the band very well, so let's hear what she has to say about them. 
"Collectively the first time we all sat down together was for an interview backstage during a KROQ Almost Acoustic Christmas at Universal Amphitheater in the 2000's. The last time we were all together was a few months ago for a piece I did on their film Studio 666," said Corbett.
"First, I think coming out of Nirvana's tough history to rise above and create another amazing band is a huge accomplishment. Aside from their awards like Grammy's, the joy they bring to fans at their live shows is an incredible gift. You always walk out of a Foo Fighters show feeling inspired."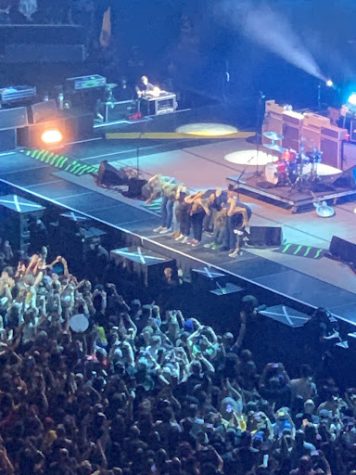 The Foo Fighters have definitely left an impact on the older and today's generation.
COMPASS junior Sam Baldwin says, "The Foo Fighters were my introduction to rock, I would listen to it constantly which shaped my music taste and gave me inspiration to play music myself. I still play today, just with different instruments, but I still listen to the band that started my passion." 
This further proves that Foo Fighters have left a dent in the music industry and the entire world. Many think that they won't be the same without Hawkins in the band. While it may be hard to recover, my condolences are with Taylor's friends and family and all the members of this great band. 
"I was a professional friend with Taylor, meaning we bumped into each other at shows all the time and would have great chats. He was an incredible human."
As always Rams, keep listening to what you love and for now listen to the Behind the Music Spotify playlist. Until next time, let the music move you.