Hanging with Lange
"These boys have a ton of potential," says Gray Lange, French teacher at Millikan. Seniors Diego Montalvo, Manuel Diaz Barrios, Jose Lopez, Carlos Orozco, Salvador Ortega, Manuel Pulunto, Alan Roman, and Enrique Vasquez-Lopez have been with Lange throughout their high school careers. Although some of these students didn't take his class, these students have eaten in his class everyday without fail. "I grew to enjoy their company and they began to feel more like friends instead of students," said Lange. They eventually became an official club on campus, known as "Los Compadres," where they provide a safe place not only for Latinx students but for all.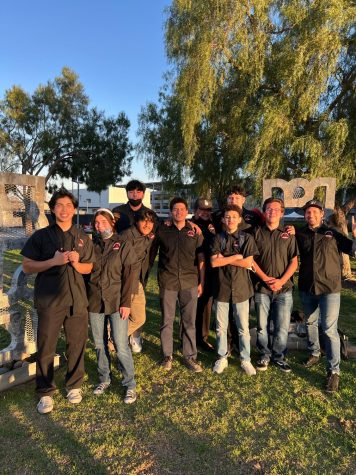 As their senior year approached, Lange became concerned about the boys' future. Unsure of what was next for them, Lange took on the role of a mentor. In efforts to motivate the students to further their education, he enrolled alongside them in an automotive class at Long Beach City College. He has made it his mission to close the achievement gap with these students. This gap is the unequal achievement of educational results between different social classes and ethnicities.
"I was participating in a bidding war on a 1969 Ford Bronco with the students, and we ended up winning it," says Lange.
He believes that buying the car was a way of enticing and reminding these students that this was not his project, but theirs. Lange hopes that as they learn new skills at LBCC, they would start working on the car. Looking towards the future, Lange hopes to help these boys open their own auto shop.
These students are so fortunate to have someone like Mr. Lange looking out for them. He has demonstrated time after time that he has their best interest at heart. Millikan and the world definitely need more teachers like him!