Super Bowl in LA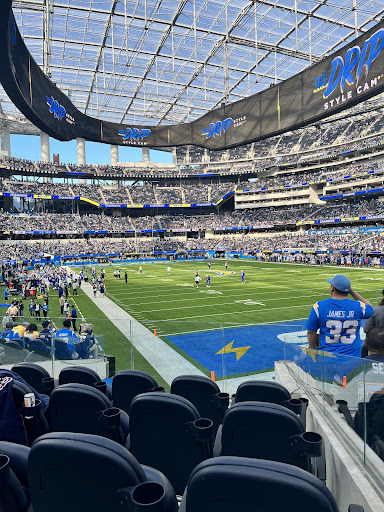 It's that time of year, the Super Bowl! This sporting event has been played every year since 1967. Over the years it has attracted tens of millions of people which makes it the single most watched U.S. sporting event.
The game will be on Sunday February 13 at 3:30pm. This sporting event has always been on the first Sunday of February but due to the NFL expanding their schedule from 17 weeks to 18 weeks, this year, the game will be held in the second week of February.
The Super Bowl will be hosted at the new SoFi Stadium in Inglewood, CA. SoFi Stadium opened in 2020 and is the new home of the Los Angeles Rams and Los Angeles Chargers football teams. The stadium seats seventy thousand fans and costs five billion dollars.
The event is expected to be like no other past Super Bowl. 
"The entire event is going to be insane, our security campus which is the security at the gates when entering the stadium. For all events it is usually one hundred acres, but for the Super Bowl it is being expanded to three-hundred acres," SoFi Stadium System Developer, Brandon Ekbatani says.
With the Super Bowl being at SoFi stadium, it is creating a lot of excitement. The week before the game, there will be media days and fan events over in Inglewood. SEGA senior Joseph Pecot says, "I think it's going to be really fun, I don't have tickets but I will definitely try to go down to Inglewood during that week for all of the events prior to the game."
For the annual Super Bowl halftime show, rappers Snoop Dogg, Eminem, Dr. Dre, and Kendrick Lamar will be performing alongside R&B singer Mary J. Blige.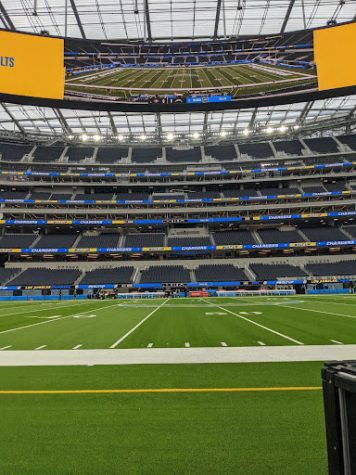 The NFL regular season ended on January 9th. The four winners of the American Football Conference (AFC) regular season were the Buffalo Bills, Kansas City Chiefs, Cincinnati Bengals, and Tennessee Titans. The winners of the National Football Conference (NFC) regular season were the Dallas Cowboys, Los Angeles Rams, Green Bay Packers, and Tampa Bay Buccaneers.
After an exciting two weeks of the NFL wild card and divisional playoff games, it has come down to the NFC and AFC championship games on Sunday January 30. The NFC game will be between the San Francisco 49ers and the Los Angeles Rams and it will be located at SoFi Stadium. The AFC game will be between the Cincinnati Bengals and the Kansas City Chiefs and it will be located at GEHA Field at Arrowhead Stadium.
The NFL playoffs this year have been full of excitement. The game is only two weeks away. It sounds like Super Bowl LVI is going to be a game to remember.