Riding Waves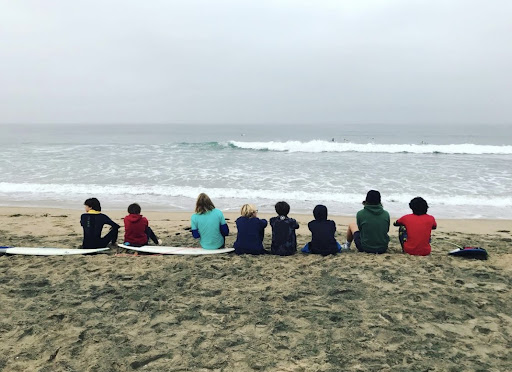 Millikan Surf came back for the 2021 season! After not being able to have a season due to COVID-19 last year, the team put in some much work to have a great season.
"It's great to finally be able to be back over at the beach and see these students do this sport," states Millikan surf Coach John Fast. "It's a pretty tough sport. All of these students come from different backgrounds of life and it is great seeing them connect with each other in this sport no matter what their life is like." 
This season there are 90 surfers on the team with 25 of them competing in competitions. COMPASS Junior Lily Dickson is one of the captains. She says, "There are a lot on the team so I have to set an example for them whether we are at practice or doing a competition."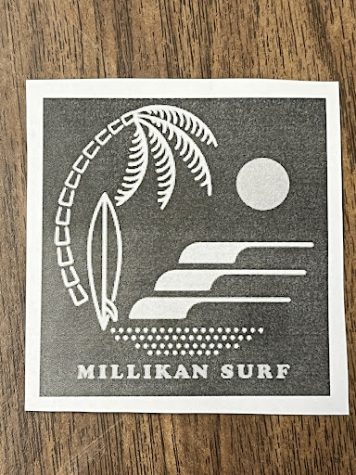 Before the season started, the Rams had to go through some training after being off for so long. At the start of September of 2021 everyone had to take swim tests and then two weeks before their first competition, they started practicing at the beach. According to Fast, the team practices on Mondays, Tuesdays, Thursdays, and Fridays from 6:15-7:45am. The team surfs over at Bolsa Chica State Beach at lifeguard tower 17. 
Their first competition of the season was on September 29 against Wilson High School. Wilson got a score of 98.5 and Millikan got a score of 55.5.
The surf team competes in the Seaview Surfing League which is a Southern California High School Surfing League. Each school competes and then is given a score. The team with the highest score wins.
 Throughout the Seaview Surfing League season the Rams have competed against Los Alamitos, Corona Del Mar, and Mater Dei. After winter break they will go on and compete in the All star competition on January 12 at Huntington Beach Pier.
The surf team has been one of the most beloved sports teams by all of the students and staff here at Millikan and it's great to see them back out on the water!