The Gooooal of the Season!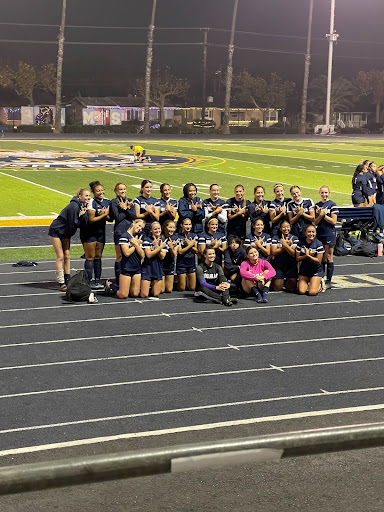 Let's go, Millikan! The soccer season has kicked off for the girls team. The coach and Millikan science teacher, Mr. Cruz Cardenas had a lot to say about the team. "Our program is very united, from Frosh to Varsity and the coaches work with all the players and it grows the program." 
Aliyah Beltran, the team manager, who is a senior in Compass agreed,"[The team is] always there for you. The team ends up becoming a family that comes together for the sport they love to play. [It's such] an incredible experience."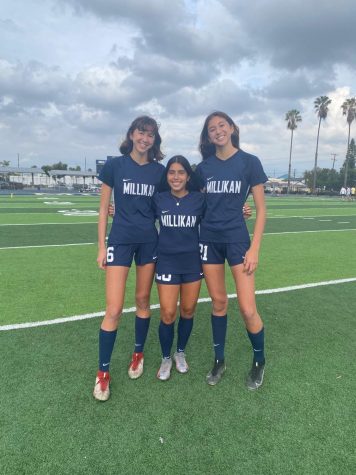 The girls' season just started for the Moore League, and they played one of Millikan's rivals, Lakewood High School on Dec 8. Needless to say, they beat them effortlessly. They also recently beat Poly with a score of 3-1. The Millikan team is strong, so strong in fact that they are the three-time Moore League champions, and this year will hopefully make that four years! They've been working hard, practicing at the Dehaven Stadium as well as El Dorado Park. 
Beltran added that they "have been practicing since summer, looking to get our four time Moore League Championship Title. For us, there is a lot to fight for knowing Wilson and Poly both want us out of the competition, but it only fuels us up more."
The team is led by three senior captains; Josie English (QUEST) who is a starting midfielder,Danielle (QUEST) and Natalie Paulson (PEACE) who play in the defense and midfield. 
Coach Cruz-Cardenas would like to thank the team and say,"Keep on working, and get past the COVID year." He added that they've thrived and kept on succeeding as the most outstanding team. 
If you want to support the Millikan girls soccer teams, you can find their schedule here.