In 2004, National Geographic Explorer and Journalist, Dan Buettner, coined the term "Blue Zones" to describe geographical locations with a common phenomenon; the people that inhabit them live to one hundred plus!
Midler Jones, a PEACE senior, said that she did not know what a blue zone was, and she is not the only one! 
Dan Buettener went on to explore these places and their cultures to find out how their elderly populations live as long as they do. He documents his travels in a four-episode limited Netflix documentary series titled "Live to 100: Secrets of the Blue Zones." In his series, he focuses on Okinawa, Japan; Sardinia, Italy; Ikaria, Greece; Nicoya, Costa Rica; and Loma Linda, California. 
These communities had a few common factors that could possibly cause the phenomenon; a healthy diet, exercise ingrained into their daily life, getting enough sleep, being religious/spiritual and feeling like they have a purpose in life, taking care of the elderly, and having a healthy social life. 
People living in Blue Zones have a diet of 95 to 100 percent plant-based. They eat fresh produce when it is in season and make a supply of pickled produce for when it is not. Cultures in the Blue Zones also eat a lot of olive oil. According to an article on bluezones.com, "Evidence shows that olive oil consumption increases good cholesterol and lowers bad cholesterol. In Ikaria, we found that for middle-aged people, about six tablespoons of olive oil daily seemed to cut the risk of dying in half." 
Another important aspect of their diet is beans. In fact, beans are a common denominator in all of the Blue Zones. "On average, they are made up of 21 percent protein, 77 percent complex carbohydrates (the kind that delivers slow and steady energy rather than the spike you get from refined carbohydrates like white flour), and only a few percent fat. They are also an excellent source of fiber," the article explains. Beans are also cheap and come in a variety of types, making them easier to incorporate into different meals.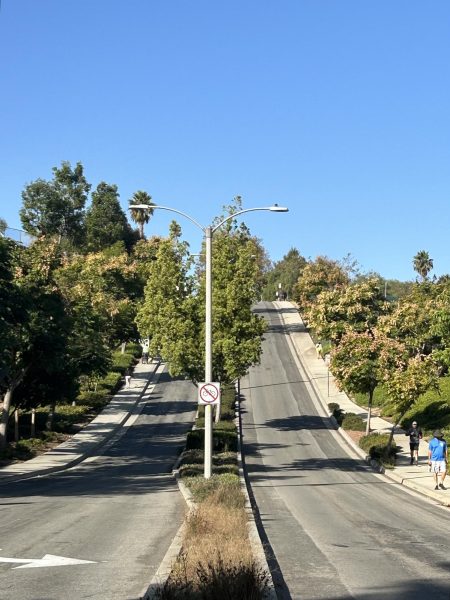 Exercise was also a denominator in the Blue Zones. In most cases, the people who inhabit these geographical locations are active as part of their daily lives. Most do not own cars but instead walk everywhere, up hills and through suburban terrain. However, an article on bluezones.com about exercise suggests a few ways to stay healthy and active in more urban settings. These ideas include walking fast for an hour a day; riding your bike, running, or swimming, for thirty minutes a day; and using your muscle groups. For people who are less dedicated to an active lifestyle, simply taking the stairs instead of the escalator is a step in the right direction.
It is no secret that stress takes a toll on your body. The American Psychological Association wrote an article about stress's effects on the body. However, the inhabitants of Blue Zones have less stress, allowing them to be healthier. One of the reasons for their lower stress levels is their sleep habits. An article on the subject stated "To shed stress and lower the risk of heart disease, centenarians in blue zones regions ensure that they get seven to nine hours of rest. They also nap frequently throughout the week."
"Sleep is beneficial for two reasons. One is that our body rebuilds muscle and repairs itself while we sleep because more growth hormone is released at that time," Mrs. Atkinson, one of Millikan's Anatomy teachers, said. "Sleep is also important for reducing stress because stress causes our bodies to release a hormone called cortisol. It raises our heart and breathing rate to help us deal with stress, but if it is released too often, it can cause damage to our bodies," she continued. 
A surprising factor that the Blue Zones also believe leads to longevity is having a purpose in life. In an article, they even stated that the adjustment of your attitude when you feel your life has purpose can add up to seven years to your life! One of the most common purposes people can have is religion. Regardless of the purpose you chose, "A strong sense of purpose can really reduce stress in your life. You'll have less worry and anxiety, be more clear about your goals, be less motivated by the positive opinions of others and you may not fret as much about decisions," the article stated. 
Lastly, in the Blue Zones, everyone leads healthy social lives. These communities tend to be smaller, making it easier for people to form strong connections. It has also been shown to be beneficial for families to live together. Elders will live with their children into their old age.
Although there is a modge-podge of reasons the Blue Zones have a lower risk of death, they teach wisdom that can be applied to daily life. Following their advice can help you live a longer and happier life.