We have five principals here at Millikan and with so many, it can be tough to know what all of their roles are. While they may all have a principal title, their roles can vary greatly between one another, as well as interlock responsibilities.
This year, Millikan's principal format shifted once again. According to Vice Principal Kellie Hodge, due to a shift in principal format at LBUSD schools this year, it became a requirement for all LBUSD high schools to have a vice principal. Due to this shift, Millikan welcomed Vice Principal Kellie Hodge to their family. Hodge worked her way up through a long career in education to get to the position she is in now. 
"I came from Assistant Principalship at CAMS High School to Vice Principalship here at Millikan," said Hodge.
Along with the new job came new responsibilities for Hodge that she handles alongside the other principals here at Millikan.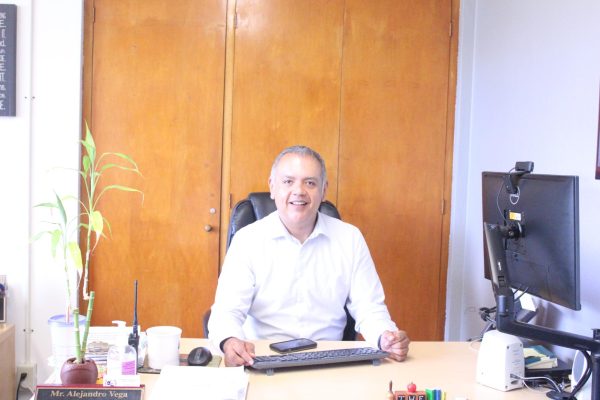 "My main goal here is student safety and student achievement. I oversee the MBA Pathway, the math department, and the performing arts department," added Hodge. 
Hodge may be the only vice principal here at Millikan, but that doesn't mean she works alone.
"I hold weekly operations meetings with the assistant principals and the focus of those meetings is school culture and climate," said Hodge
The Assistant Principals at Millikan include Mr. Ashley, Mr. Brown, and Mr. Hayes. Brown is a new Assistant Principal here at Millikan from Long Beach Poly where he was an administrator for 6 years. According to Hodge, they all work together to ensure student safety here on campus and deal with student altercations. 
Leading the principals here at Millikan is Mr. Vega. According to Vega, he implements the learning targets that students experience in class as well as safety for students here at Millikan. Vega had a good analogy to explain his role here.
"The football coach is there to oversee the program, to make sure people are where they are supposed to be," said Vega. He has a more facilitative role at Millikan, making sure everyone is doing their jobs well and making the best possible learning environment for students. 
All the principals here at Millikan have their independent roles yet work as a cohesive unit to provide a healthy learning environment for all the staff and students here at Millikan.