Millikan Keeps Up With The World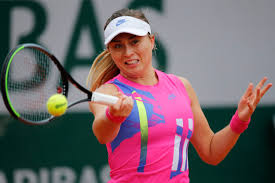 By Emma Sharman
Co-Editor-in-Chief
Tennis Players From Around the World Forced to Quarantine in Australia After Potential COVID Exposure on Flights: 72 tennis players have been restricted by quarantine rules in light of the COVID-19 pandemic after potentially being exposed to the virus on their flights to Australia. Those players who had been on an airplane with people who tested positive have been put on lockdown and are being prevented from training for up to five hours a day like they normally would in preparation for the Australian Open, to the dismay of the players. Training has essentially been cancelled altogether for those who are required to quarantine.
Of the staff associated with the Australian Open, nine individuals have now tested positive for COVID-19, including one tennis player. At a press conference on Monday, January 18, Victoria State Premier Daniel Andrews reassured the press that all infected individuals have been "safely tucked away in quarantine."
World No. 71 Sorana Cirstea shared her views on Twitter, stating that, "I have no issues to stay 14 days in the room watching Netflix. Believe me this is a dream come true, holiday even. What we can't do is COMPETE after we have stayed 14 days on a couch."
China Criticized by Independent Panel for Delayed Coronavirus Response: Beijing has been accused by the United States and Australia of undermining the danger of the pandemic during its earliest stages. Between December 12, 2019 and December 29, 2019 is when the first cases of COVID-19 took place in Wuhan according to city authorities. The coronavirus had already spread to the United States, South Korea, Japan, and Thailand by the time the first cases were reported to the World Health Organization.
An independent Switzerland-based Panel for Pandemic Preparedness and Response which was co-chaired by former New Zealand Prime Minister Helen Clark and former Liberian President Johnson Sirleaf spoke critically of the World Health Organization. The panel was skeptical as to why the WHO took until the end of January 2020 to assemble their emergency committee and declare an international emergency. Additionally, the outbreak was not declared a pandemic until March of 2020, which the independent panel also questioned in their report.
Series of Disasters Leaves Indonesia in Disarray: During the week preceding January 16, 2021, the Indonesian island of Sulawesi was hit with a 6.2 magnitude earthquake which decimated multiple buildings and caused nearly 50 deaths. An additional 5.0 earthquake shook the island on Saturday, January 16, following Friday's earthquake which killed 37 people in the city of Mamuju and another nine in Majene.
"People [are] reporting that their family members are trapped under collapsed houses and asking for our help," explains Ariyanto Ardi, the section head of the local disaster management department, to CNN.
The National Board for Disaster Management in Indonesia has their hands full, with the earthquakes having caused three landslides along a major inter-city road and racking up a total of 189 serious injuries and 637 minor injuries.
Churches Bells Ringing to Pay Tribute to Lives Lost: According to the Pittsburgh Post-Gazette, multiple churches across the Episcopal Diocese of Pittsburgh are scheduled to ring their bells throughout the week in order to pay tribute to the 400,000 Americans who have passed away due to COVID-19.
One of the Churches participating is Trinity Cathedral, which is located at the seat of the diocese. Similarly to St. Peter's Episcopal Church in Philadelphia, which rang it's bells on Sunday, January 17, Trinity Cathedral will ring it's bell 400 times. One strike of the bell represents American 1,000 lives lost. The ringing is expected to take 20 minutes to complete.
The beginning of the national COVID-19 memorial service at the Lincoln Memorial Reflecting Pool coincided with the start of the bell ringing.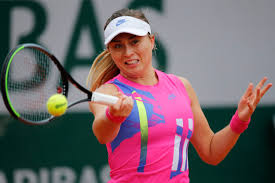 PHOTO CREDIT: THE GUARDIAN
Pictured above is Spanish tennis player Paula Badosa who is the first tennis player scheduled to play in the Australian Open who has tested positive for COVID-19