Paralympics Are Just as Pertinent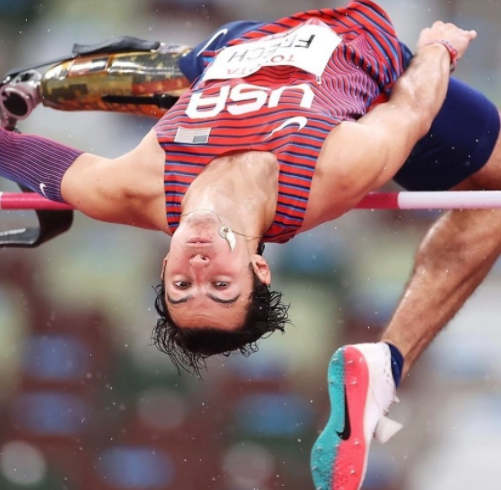 By Charlie Hex
News Editor

The Paralympics are so often overlooked by the masses of people who devote an entire month of their conversational lives to discussing the insane athletic ability of Olympians. However, the Paralympics are just as impressive, maybe even more so.
Ezra Frech is a 16 year old California track star who participated in both the long jump and high jump in the 2020 Tokyo Paralympics.
Frech documented his entire journey through the Paralympics on his social media, including videos of himself from when he was a young child declaring that no matter what he would be in the 2020 Paralympics.
Finally making his dreams come true, Frech qualified and boarded a plane to Tokyo in late August.
In the end, he received eighth place in the long jump, and fifth place in the high jump. Even though he was disappointed with his result, stating publicly on his Instagram page that he "gave it everything [he] had tonight and came up short of [his] goal," it's still pretty remarkable to see someone from Los Angeles, California become a Paralympian at only 16 years old.
Para-athletes like Ezra Frech have overcome so many obstacles in their lives and still accomplished feats that most people couldn't even dream of, yet they still aren't getting the same support, opportunities, and recognition that able-bodied athletes do.
"People who have a disability aren't as normalized as people who don't have a disability," says Stevie Cade, a sophomore in COMPASS. She thinks that this contributes to why para-athletics are under recognised.
Millikan alum Katie Hull is another example of a remarkable para-athlete who overcame odds to participate in her passion.
According to her mother, Hull didn't have the opportunity to play basketball for Millikan due to the lack of accessibility for diabled students in sports. She did however play for an outside wheelchair basketball team during her high school years, and now plays wheelchair basketball for the University of Alabama (the number one team in the nation for girls wheelchair basketball.)
Perhaps this is an opportunity for the students and staff of Millikan to reflect and make some changes considering the accessibility for disabled students not only on campus, but in sports too.