It's college application season, our seniors are feeling the heat with the deadlines coming around the corner. The U.C. applications open Oct. 1st and close Nov. 30th. The thought of college applications may flip your stomach inside out or cause you a ton of anxiety, but not to worry! Millikan's College and Career Center has your back!
Your thoughts of college should not begin in junior year, as freshmen and sophomores we should be sure to do things that will elevate our chances of getting into our dream colleges. In the process of building our resumes, we give ourselves the opportunity to learn about ourselves, our community, and most importantly valuable life skills.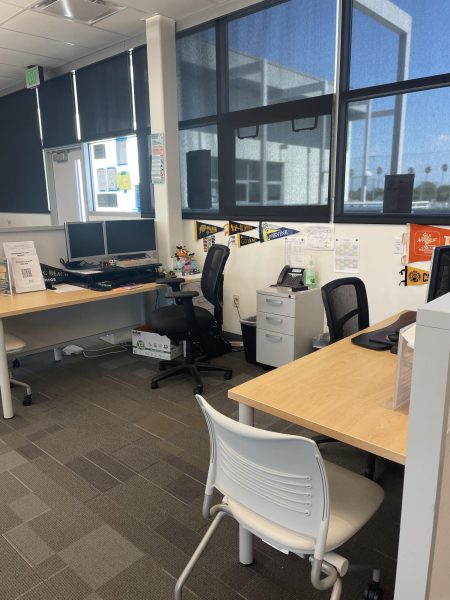 The best place to start is taking a trip to see Ms. Aguirre, the College and Career Center Specialist, here at Millikan. There the advisors guide you in the right direction when it comes to college applications and essays. They also offer help with financial aid information, job and internship opportunities, and volunteering programs. 
Ms. Aguirre emphasized the importance of one's college essay because it is the one opportunity we as students have to prove who we are as people. She also noted that colleges not only want to accept great students but also great people who will improve the campus and community. 
One of the factors that colleges look into when evaluating your application is how involved you are in your community. Maybe you have no clue what that means or where to start, but that is totally fine. Building a community does not mean organizing and being part of extravagant projects in your city or having a packed schedule outside of your daily school and home activities. 
"What many students don't know is that building and uplifting your community can be done in many different forms," said Ms. Aguirre. "This can be done by being president of a club, being part of clubs, helping your family and friends, as well as volunteering in your communities."
Ms. Aguirre and her team are selfless individuals who have students' best interests at heart. "The one thing I would like to tell each and every student is that they matter. All of you are important and your needs are valid, we are here to help you," said Aguirre. 
All students are encouraged to come into the space and become familiar, not only with the environment but as well as the advisors. It is important to build connections with them so when it becomes time to support you they can truly see you as not only the student but the person you are. Stay tuned for College and Career Week on our campus the week of Oct. 15th.