Senior Activities
Reminiscing on the past and crying tears of joy seem to be the emotions for seniors right now as the 2023 school year inches closer to its end. Seniors are wrapping up the year with many exciting activities such as prom, grad night, movie night, and senior picnic. Read on to get all necessary information!
On May 14, Prom took place at the House of Blues from 7:30-11:30 a.m. with one of the highest senior attending rates seen at Millikan, according to Mr. Robinson, the activities director for Millikan. The night ended with Natalie Canela, and Daniel Matinez crowned 2023 prom court winners!
Juan Ramirez, a senior in PEACE attended prom and found it to be "relatively enjoyable."
Senior pathway awards will take place between May 30 and June 1 at Millikan, so keep an eye out for what your date is!
Senior Grad Night will be taking place at Six Flags on June 2. Grad Night is an overnight event where Six Flags Magic Mountain is open for upcoming graduating seniors from 6 p.m. to 5:30 a.m. It is now too late to apply, but to the seniors who did, we hope you enjoy.
 Following this will be the Senior Finals, the last academic entity for the class of '23, taking place from June 5 to June 8. 
Senior Movie Night, set up by senior class president Emma Huynh, will take place on June 8 as a well deserved reward after all the hard work seniors have put in for four years. This is a free event for all seniors taking place at Millikan. The movie is to be determined based on polls and forms sent out to seniors. 
On June 9, Senior Clearance Day takes place on campus from 9-10:30 a.m. This event is for seniors to learn all about graduation, and to make sure all textbooks, chromebooks, and money fines have been turned in. Once checked, seniors will receive a wristband which allows them to enter senior distribution day.
Senior Distribution Day is on June 12, where seniors receive their gowns, regalia, and medals. This is also the day where seniors rehearse their graduation from 9:30-12 p.m. at LBCC's Veterans Stadium.  Yearbooks, though, will be distributed to seniors starting June 1, if it has been purchased. If there are leftover yearbooks, they may still be purchased, but once they have sold out, no more will be purchased.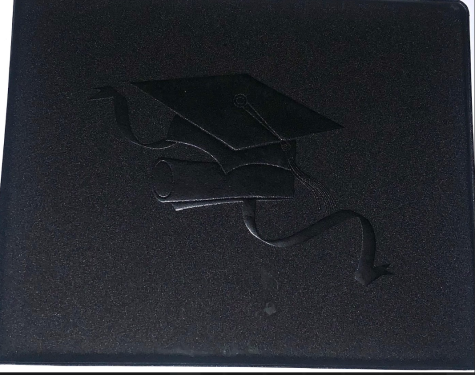 The following day is senior picnic, taking place on the softball field area from 9:30-12 p.m.
"Senior picnic is probably the one that is the most meaningful and impactful for me," says Robinson.  
Senior picnic is an opportunity for seniors to get some free Daves Hot Chicken, sign yearbooks, and hang out with their friends one last time before graduating. 
Senior activities, and senior year, will come to an end on Thursday, June 15, at 7 p.m. with graduation, taking place at LBCC's Veterans Stadium. Each senior will receive five free tickets to graduation for families that can be picked up at pathway award ceremonies or distribution day, and additional tickets will go on sale in June. There is no limit to the amount of tickets per graduate. 
Seniors are filled with mixed emotions as they feel excited for senior activities, but nervous for graduating.
SEGA senior, Collin Eklund, a member of stage crew says, "It's [graduating] weird, I am not really used to it yet and I can't believe I am about to leave this place."
Juan Ramirez similarly said, "I am excited, but I think when the time comes, it's going to be an emotional rollercoaster."
Goodbye Class of 2023, it has been an eventful four years with you at Millikan (and a little bit at home), you will certainly be missed. But we will not hold you back from all that we know you will accomplish. Congratulations on this momentous milestone, and good luck in whatever comes next. Thank you for being a Ram!