Messi on the Move?
With Messi's failure to win PSG their first Champions League title, club president Nasser Al-Khelaifi has been forced to look for a new strategy to attempt to ensure the club's success.
His new strategy aims to make PSG more financially sustainable with fewer big names and an emphasis on younger French players. This, along with Messi's recent suspension for going on an unapproved trip to Saudi Arabia, makes his exit seem inevitable.
"I think he should leave since he's getting older now, and he's not doing very well with PSG in the Champions League," says PEACE sophomore Juan Vasquez.
There have been many rumors going around about where Messi may be playing next season with names such as the Spanish club FC Barcelona and Saudi club Al-Hilal being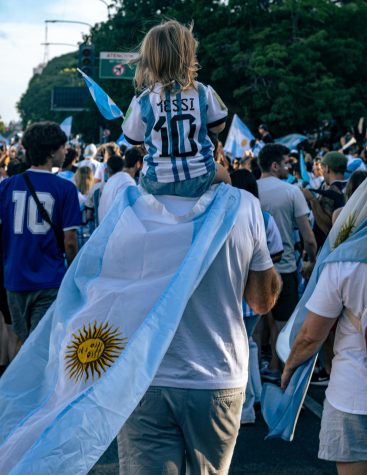 the two most likely destinations.
Al-Hilal has reportedly offered Messi a contract worth over $400 million per year. However, their offer is missing one crucial thing: Messi's interest.
According to Mirror, Messi's main desire regarding his next club is to remain in Europe, which means that he will most likely not be accepting Al-Hilal's offer.
The most likely possibility is Messi returning to his former club FC Barcelona. According to Forbes, Messi is willing to take a pay cut in order to return to his former club.
Even though Messi is willing to take a pay cut, FC Barcelona is struggling financially and must make huge economic savings in order to register any new players this summer. There is known interest from both parties but no official approach has yet been made by FC Barcelona.
"He'll probably go to Barcelona since he said he wanted to finish off his career in a Barcelona shirt," said SEGA junior Orlando Rost.
There are many possibilities as to where Messi will end up next season and nobody can know where for sure. However, one thing that we can be sure of is that the whole soccer world will be watching and waiting for Messi to make his move.