562 Nightmarket
"We wanted something that represented Millikan and Long Beach because we wanted to bring everyone together. So 562, our area code, was picked to include all of Long Beach," says Elyse David, a senior in QUEST and one of the event leaders.
Any age in Long Beach is welcome to attend the second annual Millikan 562 Night Market which is an important cultural event, and will be hosted by the AAPI-AIGA club (Asian American Pacific Islander-All Islanders Get Along) in the quad on May 25, at 5-8 p.m. 
The 562 Night Market will celebrate different Asian cultures and is in May because May is Asian American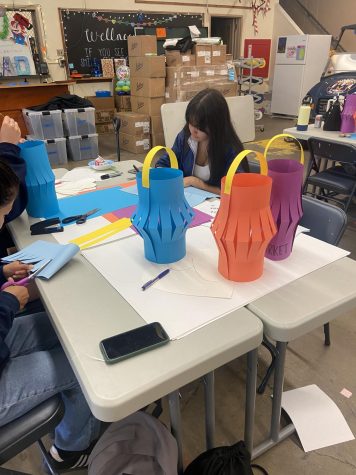 and Pacific Islander heritage month. Students going to the night market should expect traditional mixed with modern Asian cultures. Pakistan and Hawaiian Pacific Islander culture will also be a part of the market.
The variety of clubs involved in Asian culture are helping make this market come to life. There are many clubs that are providing the entertainment at the night market, such as the K-pop club, who are performing a hip-hop dance, and the Filipino club, who are doing a traditional dance with bamboo sticks.
Cultural food will also be available. The Japanese Club will be selling spam musubi (a dish with spam, rice, and nori) and the Anime Club will be serving ramen.
This is the second year the 562 Night Market has been hosted, and last year it was a big hit. "We had a great turn out on last year's night market with a lot of good feedback, so the AAPI-AIGA club decided to do it again this year," says Kai Yamamoto, a junior in QUEST and vice president of the Japanese Language and Culture Club.
The 562 Night Market will be a little different this time.The Japanese Culture Club will not be dancing this year,and the popular spam musubi will be doubled.
The AAPI-AIGA club wanted to do the Night Market again to bring together a community of Asian cultures in order to give these different customs some recognition.
The 562 Night Market is getting help from clubs like Photography, Cultural Cuisine, Speak up, and others to make it a memorable experience by offering a photo booth, selling mochi, clothing, and much more. 
This event is a great way to experience different cultures and it's definitely something worth checking out. Just make sure to bring cash because that will be the main source of payment.