To Binge or Not to Binge
Long gone are the days of setting your DVR (digital video recorder) to record the latest episode of your favorite series or planning your afternoon around catching a season finale when it airs. Now, in the case of many hit series like "Stranger Things", "Wednesday", and "Squid Games", entire seasons are released all at once.
This release schedule is called the binge-release model. In just a few short years, it has completely revolutionized how we consume television.
But this new normal is a controversial one, with binge-release platforms like Netflix going head-to-head with weekly episodic release services like Disney+ and HBO Max. 
While the convenience of binge-release series is nice, weekly episodic series provide a better viewing experience for fans and are more sustainable for distributors in the long run. It's a win-win situation for everyone involved.
Weekly releases can keep fans engaged with one season for months. It creates a fan culture in which viewers are on the edge of their seats every week for the new episodes and actively talking about the series in anticipation between episode releases.
"Weekly releases keep the hype up," says SEGA senior, Manuel Franco, "People talk about it longer and it keeps more people interested."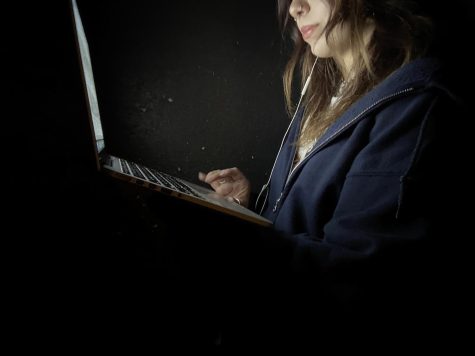 If the series is popular enough, releasing episodes on the same day once a week can create mini pop cultural moments, like "Euphoria Sundays" which took over Twitter in early 2021 and made "Euphoria" the most tweeted about show of this decade, beating out popular binge-release shows including "Arcane" and "Lupin" that released around the same time.
"I think there was more excitement and anticipation in waiting for every episode individually rather than being able to watch them all at once," said QUEST senior Sophie Malij. She tuned in every Sunday for new episodes of "Euphoria" season 2 during its Jan. 9 through Feb. 27 release window, along with an estimated 6.6 million other viewers.
For distributors and platforms, weekly releases also encourage word-of-mouth and promotional advertising between episodes. The result can be a huge growth in viewers between weeks as the series goes on. This year, HBO reported a 75% increase in viewership between the Jan. 15 premiere and Mar. 12 season finale of one of their 2023 flagship series "The Last of Us" — metrics that binge shows don't have.
"HBO has understood the power of 'water cooler' television on Sunday nights for a quarter of a century," wrote Erik Anderson, the founder of AwardsWatch, a website that tracks Oscar and Emmy nominations. "You only get that from a weekly episodic series." 
The numbers (and fan demand) don't lie. As the 'streaming wars' heat up, so will the discourse around binge vs episodic release, and I know I'll be rooting for the latter.