Black History Month
In 1995, February officially became Black History Month; February was about appreciating and celebrating black culture, so here is a recap of how Millikan honored it!
Members of our Black Student Union (BSU) spoke on the morning announcements to inform students about facts and information about Black History Month. These announcements happened twice a week during February.
One of the announcements on Feb. 10, 2023, announced a field trip to "Our Story Black History Musical"
Millikan even had Historically Black Colleges and Universities (HBCU) come onto campus to have talks in the college and career center for students who are interested in attending HBCU. " The HBCU coordinator over the entire school district would come to our school and hold talks with BSU," says Delonge Blackshair a senior in COMPASS and the president of BSU.
BSU hosted the Black History Month assembly where BSU displayed a variety of artistic mediums to express black culture. Throughout the assembly there was dance, music, and poetry.
The assembly presented different ways and ideas for students to celebrate Black History Month. These include studying pieces of black literature, supporting black businesses, and/or exploring black culture online.
This year's Black History Month assembly was not to focus on oppression but instead show the celebration of black culture.
 "The whole idea behind it was to make sure students' voices were heard," says Loretta George, advisor for BSU ", AVID" and English PEACE teacher.
BSU members took the stage to perform some of their dance routines, discuss their favorite black artists, or read some of their very own poems.
Black History Month celebrations would not be complete without dancing. Members of BSU came to the stage to show off dances created by young black creators and even traditional dances.
BSU had a DJ who helped them out to share music that was created by black artists. Black hip-hop artists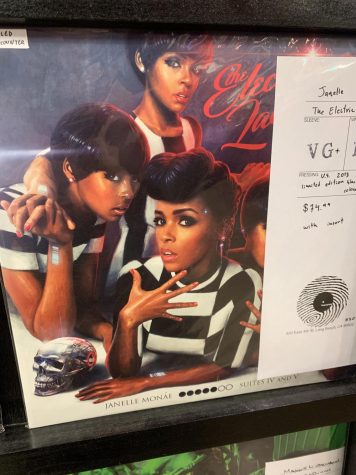 like Tupac Shakur, Lil Uzi Vert, and 21 Savage were featured during the Black History assembly. These artists gained a lot of popularity in the music business and gave hip-hop a major platform. 
"This year is the 50th anniversary of Hip Hop which has definitely influenced the music industry in a great way, so we thought we would celebrate that," says George.
Jazz music is also a popular form of entertainment in the black community, so BSU had a saxophonist playing jazz music at lunch in the quad.
Another important form of art in the black community is poetry. Famous poets like Phillis Wheatly were presented at the assembly. She was said to be the first African American poet to be published and left a great impact on white audiences of that time. A student apart of BSU was able to share their very own original poem during the assembly.
February was a significant month for recognizing African American culture. As the years pass, we should keep honoring other cultures, never forget our ancestors, and keep traditional customs alive.