Is This The Endgame for Marvel?
On Feb. 20, 2023, Marvel marked the end of an era for the most prolific comic book characters. Robert Downey Jr., known for his role as Iron Man, has been announced to be "off the table" for a return to the Marvel Cinematic Universe (MCU). 
When io9, a blog page, reached out and interviewed Marvel Studios executive and VP of Production and Development Stephen Broussard, he discussed the future for Marvel as they approach Phase 4 and their new wave of movies and television series'. Marvel has shown that they are trying to branch out into the idea of the multiverse, which would introduce hundreds of new characters into the MCU. 
"It's sad that the character of Iron Man will never return to the Marvel cinematic universe," said QUEST freshman Davis Outten. "It is sad since he was the one who started it all."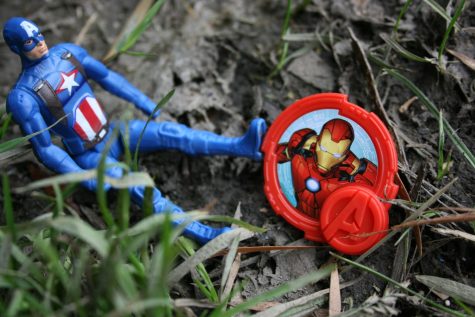 Marvel has also introduced a new armored hero: Dominique Thorne as Ironheart in "Black Panther: Wakanda Forever." Many fans believe they're trying to "pass the torch" to new characters who are similar to their classic heroes. Ant-Man's daughter Cassie became a superhero in "Quantumania," and Kate Bishop took up the "Hawkeye" mantle in the series "Hawkeye.'
"I'm sure that many students will miss the beloved Marvel character," said COMPASS freshman Kali Natipadab. "There will never be another hero like RDJ."
But without the classic heroes we recognize in every movie, this causes ratings to drop and also losses in the box office since people don't have the same nostalgia when they go see a superhero movie. Quantumania, a highly anticipated Ant-Man movie, was poorly rated with just a 47% on Rotten Tomatoes. 
With the MCU in the hands of these new heroes, the future of the franchise is unknown, but what we do know is that they have some big shoes to fill.