Bye Bye TikTok
On Dec. 7, 2022, Texas Governor, Greg Abbott banned the download and use of the app TikTok, on all government provided devices; cellphone, computers, monitors etc. This decision came to be due to the possible risks of cyber attacks given that TikTok is owned by Chinese company ByteDance Ltd. 
This company concerns the U.S. government because the algorithm in which the TikTok app is built on can easily be manipulated. "China's morals do not align with those of the United States" according to The Texas Tribune. 
As a response to Gov. Abbott's ban, University of Texas at Austin (UT) decided that they were in agreement with this decision. UT banned all use of the TikTok app on the school's IT network and WIFI connection.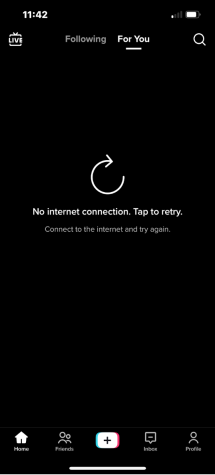 "The University is taking these important steps to eliminate risks to information contained in the University's network and to our critical infrastructure," states Jeff Neyland, technology advisor at UT, according to The Texas Tribune.
Since the ban occurred at UT many other schools have approved and joined this list of those who approve of the policy and banned the use of TikTok. Among this list are Auburn University, University of Oklahoma, The University of Texas at Dallas, and Texas A&M. 
These changes call into question if K-12 schools should have the ability to block apps or websites on personal computers and other devices like TikTok. 
Mrs. LeCesne, Millikan's Computer Resources Coordinator, believes that schools should have control, to an extent.
 "I do believe schools should have the ability to completely ban 'some' websites or apps. But, I feel that way for K-12. College seems a bit excessive for me as these students are considered adults," said LeCesne. "We are in the age of immediate technology and I love that. But again I think everything in moderation. There does have to be limits. But I do not feel an adult should be setting those limits for another adult."
Landynn Curo, a sophmore in PEACE, disagrees with the policies established by Gov. Abbott's. "I think that schools shouldn't be able to completely block apps. It would make sense to do it while we are in class but I when we are at lunch or during our unscheduled periods we should be able to use whatever we want," says Curo.
It has become easier and more accessible to hack peoples devices and accounts, with step by step tutorials online. This proves that it is very important to make sure that we know what we are signing up for and how our information is being protected by large companies.