Impactful Dodger Transactions, a Swing and a Miss?
When pitcher Trevor Bauer was released on Jan 12, this caused some Dodger fans to be distracted about Dodger transactions that have previously been made. The Los Angeles Dodgers will be without four starting players from the 2022 season.
The team will be missing center fielder Cody Bellinger, third basemen and designated hitter Justin Turner, shortstop Trea Turner, and left-handed pitcher Tyler Anderson.
Center fielder Cody Bellinger, who received a number of awards with the Dodgers including the National League MVP in 2019, didn't display as great of a performance last season compared to previous seasons. After his contract expired the Dodgers made the decision to non-tender him (will not be offering him an extension contract). Fans won't be overly surprised by this given how he played in 2022.
"He has had his ups and downs over the years for sure. [It's] sad to lose him but do I think he is an absolutely irreplaceable player? No not necessarily," said Millikan English teacher Mrs. Frapwell, and fan of the Dodgers. 
Justin Turner (JT) has developed a compelling self-image of himself as a Dodger. The third baseman won the National League.
Championship Series Most Valuable Player Award in 2017 and won his only World Series ring in 2020. It came as such a shock to Dodger fans to see him leave, as he had signed with the organization in 2014 and had been playing for them for nine seasons. It wasn't JT's choice; the Dodgers chose to pay the $2 million buyout, meaning that the Dodgers did not want to sign JT for another year.
"Regardless of anyone's opinions on what should've happened, what did happen, or what went down, I don't think anything is going to take away from the nine years I had in L.A as a Dodger," said Turner in an interview with Matthew Moreno.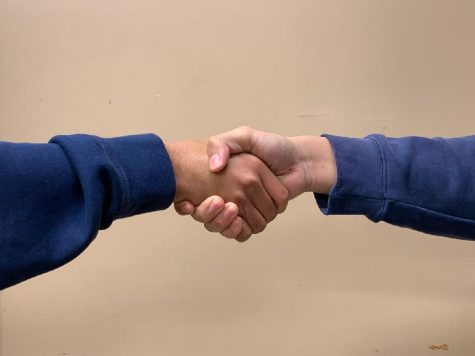 Last season, the Dodgers struggled in pitching therefore it was a critical loss when the Dodgers were unable to sign pitcher Tyler Anderson again. Anderson, who pitched the most innings out of any other Dodger in the 2022 season (178.2 innings), rejected a $19.6 million contract in favor of the Angels' 3-year $39 million deal.
Trea Turner, a 2021 and 2022 all-star and holder of a 2022 Silver Slugger award (National League), was also offered a contract extension after his two year contract that he signed with the Dodgers expired, but he declined. For the Phillies, Trea Turner agreed to an 11-year $300 million deal.
How will this affect the Dodgers? Will the Dodger be able to create an even better team than before? We will have to wait until the season starts to see.