Kanye West, All Falls Down
"Chi-Town" Chicago origin artist, Kanye West, has once again stirred up controversy by catching the attention of many with his actions and statements. 
Kanye is no stranger to conflict, stemming back to the 2009 MTV Video Music Awards incident with artist Taylor Swift. 
On Oct 24, West was dropped by CAA (Creative Arts Agency) for his antisemitic comments and actions. He has additionally been dropped by Gap and Adidas, which owns the rights to Yeezy, causing a shutdown in all Yeezy branded products.
Recently during a fashion show, an image surfaced depicting West wearing a "White Lives Matter" shirt. He was immediately hit with backlash following this. Social media was full of ex-fans expressing their anger, an artist and icon they once loved, showcasing an evil agenda. The phrase "White Lives Matter" is often affiliated with hate speech and elements of white supremacy. 
West himself is aware of his wrongdoing and has openly discussed this topic.
"I've put myself across the line, the point of no return," says West in an interview with Piers Morgan.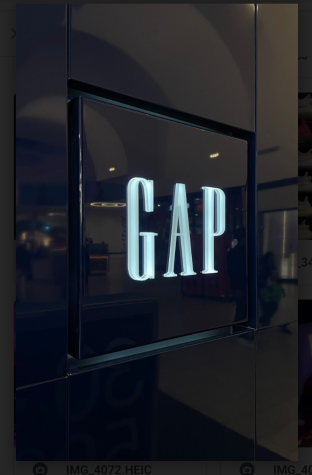 Even more on Oct 15, on Revolt TV's Drink Champs, he displayed his anger towards the industry leaders of Jewish descent saying, "The Jewish community, especially in the music industry… they'll take us and milk us 'till we die."  
Kanye West has millions of listeners, making his influence widespread. Los Angeles actress and comedian Rachel Bloom, made a post to Instagram on Oct 23, depicting images of people holding signs over a highway reading "Kanye Is Right About The Jews" along with them posing in a Nazi salute. 
SEGA senior Alex Rodriguez recently viewed the post, and said, "I think his comments are insane, he needs to use his platform for good." 
Dr. Russ Rudman, a teacher for AP Research; AP US Government and Politics; and AP Macroeconomics also offered his insight.
"Any negative remarks about people based on their race, ethnicity, or religion are wrong and his actions are inexcusable," said Rudman. 
Kanye's on a roll tearing down connections established between industries, and it leaves us to question, what will happen next?