Dribbling Into A New Season
Liam Hollon, Assistant Athletics Editor
December 2, 2022
As the month of December approaches, so does the debut for this year's Girls Varsity Basketball Team. Since September, the team has been working Monday through Friday, pushing themselves in the weight room and on the court to prepare for the season.
Some of the seniors that had helped to lead this team in past years have graduated and moved on to college which has made this a bit of a rebuilding year for the team.
"We lost a couple (players) that were key parts that started for us," said Millikan's head coach and Female Athletics Director, Lorene Morgan. 
With the loss of some important assets, other veterans from the team must step up in their absence and help the team charge towards victory. No player has this responsibility more than one of the captains of the team, Jaylen Escobar, an MBA senior.
 "As a senior and being team captain, not only do I want to leave my mark on the court, but I want to win, I'm hungry for it," said Escobar. 
With strong leadership from veterans on the team, like Escobar, to push the team and its players to its full potential, there is lots of potential for the group.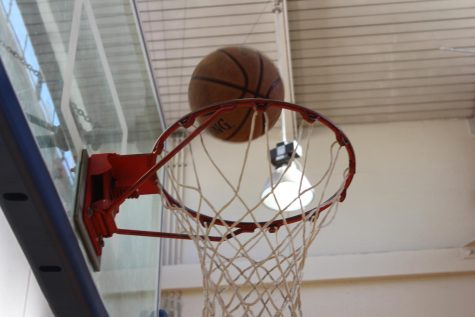 Along with strong performances from individual players, it is also very important to make sure that this Girls Basketball team has the ability to work together and that the players can trust each other.
"The varsity team has been practicing together since the end of last season, practicing and working hard, pushing our bodies beyond our limits, playing hard everyday and every game we played in the summer," said Escobar. 
This team has been putting in the work that it takes to win the CIF championship. Hard work and effort pay off in games and are driving factors in having a winning team. The factors for a successful team are there and, if executed well, should push this team to their greatest potential possible. 
Come watch Millikan's Girls varsity team here at Millikan against Wilson on December 14th!