Mes de La Herencia Hispana
For exactly one month from Sept 15 to Oct 15, America celebrates Hispanic Heritage Month by paying tribute to the Hispanic and Latinx communities that have contributed to its diverse history. Anyone and everyone can participate in this celebration month!
46.4% of Millikan is made up of Hispanic students, according to U.S.NEWS in a yearly updated collective article on the best high schools in California.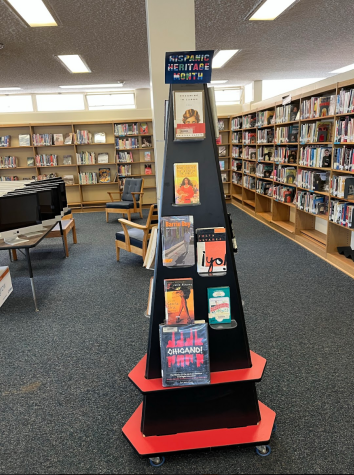 To participate in the Hispanic Heritage Month, Millikan featured Hispanic and Latinx literature in the library and included brief histories on Hispanic leaders during the morning announcements. 
"I feel like sometimes voices go unheard and it's really important to acknowledge those so that we won't forget," says Elizabeth Romo, president of La Raza club at Millikan, "give them Hispanic and Latinx leaders their credit."
La Raza, or "The People", is a weekly club meeting that was created to bring Hispanic and Latinx students together. The club aims to shine light on Hispanic culture through school events such as the Homecoming Carnival where they sold agua frescas, conchas with ice cream, and Hot Cheetos and Takis with cheese.
 "Last year, towards the end of the club, there were less and less people [participating in the club], and I wanted to keep it alive," says Romo, "That's why I've been working really hard at bringing more people in [to the club]."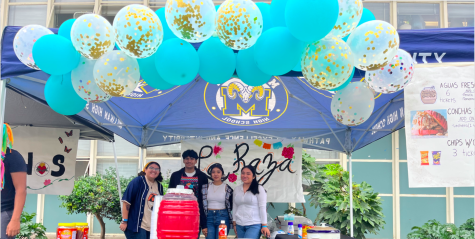 "It feels good to sit here and hear [the announcements] shouting us out and it's been letting [students] know that anyone can join the club and it's not limited to just Hispanic and Latinx people," says Romo.
Hispanic Heritage month allows Hispanic and Latinx people all over America to celebrate their traditions, ancestors, and leaders. Being a country of immigrants, Hispanic people have no small part in making this nation what it is today.
To represent a large part of the student population, Millikan High School takes yearly action in cultural representation events in order to provide an embracing environment and a better education.