Students can Hit the Snooze: California Dreamin'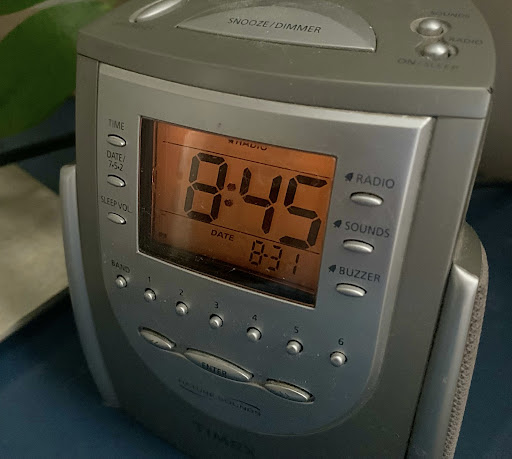 As the year progresses, waking up for school in the morning becomes harder and harder. Students and staff get more work and aren't as motivated to get ready in the morning, so everyone, especially myself, wish they could get an extra hour of sleep. Well, Governor Gavin Newsom signed Senate Bill No. 328 that states that beginning in the 2022-2023 school year, all high schools in California will not be permitted to start before 8:30 a.m.! 
I think this decision will be an amazing and beneficial change to our schedules. I believe many students and even staff need more sleep each night than what they usually get. Alejandro Vega, Principal of Millikan High School even states his opinion on this. 
"I understand the intent in starting later. The main benefit, I hope, will come of it is that students will get more rest," says Vega.
 I found some research behind this and the Sleep Foundation states that teenagers need at least 8–10 hours of sleep each night. However, studies have demonstrated that most American adolescents are not getting enough sleep when they have to balance homework and extracurriculars. Nearly 70% of high schoolers do not get enough sleep on school nights. 
Millikan starting at 8:45 a.m. rather than 7:50 a.m. will give everyone an extra hour and fifteen minutes or so of more sleep per night or more time to do what they need to in the morning without sacrificing more sleep time. 
Another expectation of starting school later is that, "there will be less tardies, especially for first and second period. Tardy slips are not given if students are less than 20 minutes late to the first period of the day. But with this change, we hope the tardies will go down," says Vega. 
Being tardy has been an ongoing problem amongst students at Millikan. This is unfortunate since the first few minutes of the period are often the most important and students are taking advantage of the fact that being up to 20 minutes late will not earn them a detention. Starting this Fall, everyone has even more time to get to school on time to prevent this from occurring. 
One of the only things discouraging school starting later next year will be the amount of daylight left in the day especially when students have sports or other activities after school. Vega says, "About 70% of our students don't live in the Millikan area, so some people take buses home or walk. When the time change occurs, it's just going to get darker sooner so they might not be able to participate in after school activities." Although this may be an issue, students will not be alone in this and schools will find convenient ways around this and to ensure students get home safely and on time. 
Starting school at 8:45 a.m. should be a positively beneficial change to our schedules. I love the idea of more sleep, more time getting ready, and not being tardy. Hopefully most staff and students do too.