The Free Marine
Former United States Marine Trevor Reed was released from a Russian prison on Apr 27, 2022.
In the summer of 2019, Reed traveled to Russia with his girlfriend who is a Russian citizen to go and learn the Russian language. In August 2019 he was arrested in Moscow after allegedly being intoxicated and was facing nine years in prison.
In July 2020, Reed was given that maximum sentence. According to kannlawoffice.com, the sentence for intoxication in the U.S. would just be about a couple months behind bars and maybe even a fine but lots of people were speculating that Russia gave him a nine year sentence because he served in the US Military, but others believe that it's the sentence anyone would get in Russia. 
 SEGA freshman Olivia Iris says, "I believe it seems like the regular sentence Russia would give."
 Behind bars, Reed went through a lot. He got tuberculosis, caught COVID-19, and went on a hunger strike.
When the war between Russia and Ukraine started, Reed's parents, Joey and Paula Reed, felt like their chances of getting their son out of prison were fading away. In an interview with Inside Edition, they said their son is a political pawn for President Putin. In March of this year, Reed's parents held a big sign that said, "Free Trevor Reed Prisoner of Russia since 2019" outside when President Biden's motorcoach drove by in Fort Worth, Texas. They got nothing from that so later that month, they went to the White House and stood outside it with the same sign begging for any help from the Biden administration.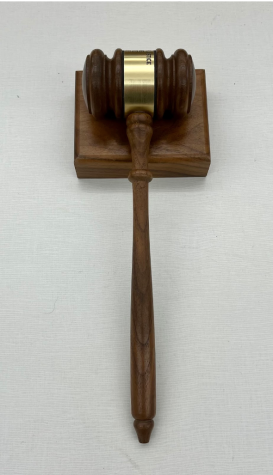 On April 22, Trevor Reed finally got released from prison in an exchange of another prisoner. Millikan Government teacher Amanda Frost says the reason why this prison swap happened is that, "Russia seemed to get a lot of bad press since this was the time when they were losing their war."
Being behind bars in Russia was really hard for Trevor Reed. It's great to finally see him get his freedom.