CIFS Finales to the Fall Sport
The 2021-2022 season was a turbulent school year for Millikan Fall Sports with many teams playing their first games since the COVID-19 pandemic shut down schools in March of 2020.
This year marked a first for Girls Varsity Volleyball, with the team making it to the second round of CIFS (The California Interscholastic Federation) for the first time in Millikan history. "We had a rough start to the season," said Compass junior Peyton Kirk, who has been on the varsity team since her sophomore year, "But towards the end we really came together and played our best." 
The team also defeated local rival Poly in a five-set thriller during the Moore League Championship. "In our next season, I hope to come back even stronger and play to our fullest potential," said Kirk.
The Varsity Football team saw success this year as well. They defeated their long-standing rival Lakewood in a 42-win and reclaimed the Hamilton Trophy. "It meant a lot to the guys and our coach to bring back the trophy," said Quest senior Myles Jackson. He has been playing football at Millikan since his freshman year. "The trophy belongs at Millikan," finishes Jackson. The team will be trying just as hard next year to win the Moor League Championships and the CIF ring.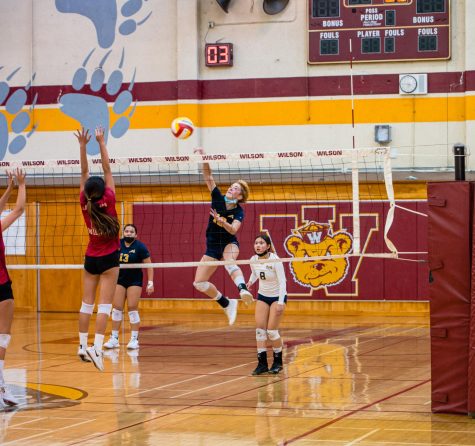 The Boys WaterPolo team won many of their matches this season too, including games against Lakewood, Pacifica, and Mira Costa and they made it into CIF championships just as many other Millikan teams.
Every Fall team played their best this year and made our school proud. Anyone interested in following these sports can visit their corresponding Instagram pages: Girls Varsity Volleyball, and Football.
Information on other Millikan Fall sports can be found here.