MLB Bats Low
Major League Baseball had opening day on April 7, 2022 and it seems that something is throwing off the batters. Last season, a decreasing batting average caused a plan of action to be made. The MLB banned pitchers from using sticky substances like sunscreen and rosin to help with faster pitches and better grip. "Boston.com" provided insight on the small conflicts that were a result of the change, but shockingly enough batting averages did rise from 0.232 to 0.244 by the end of the season. 
To find this number, one must simply divide the number of hits by the total number of at bats. It will result in a number between 0.000 and 1.000. Over the years 0.250 is around where the batting average has hovered.
There are many factors that can play into the once again low batting average. Some being the cold weather, the baseballs themselves being softer or overused, and the lockdown/change in schedule. In April 2022 MLB hit a new record low of 0.231. The old record low was 0.237 in 1968. On top of this the home run rate has also been down.
Aaron Boone offers his insight saying that he believes there are just really great pitchers this season. Yankees slugger Anthony Rizzo felt that the players were not given enough warm up at-bats because of the shortened spring training. "Now that everyone is 50, 60 at-bats in, it's like a full spring training," adds Rizzo in the article hyperlinked above.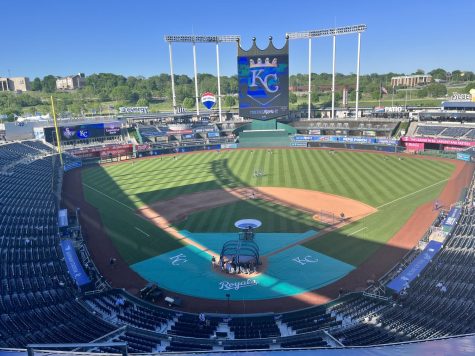 QUEST sophomore, Carter Kopelakis is a baseball player for Millikan's junior varsity baseball team said, "I think it will probably get worse unless the MLB changes the baseballs back to normal," he stated. What he means by this is that the baseballs need to go back to their old form rather than being deadened. A deadened baseball are the balls that were manufactured after the production change which happen to be lighter than ones used in previous seasons. What's to come in the rest of the season is unknown, but perhaps with a few minor adjustments, batters can be back on track to breaking more positive records.