Angel City FC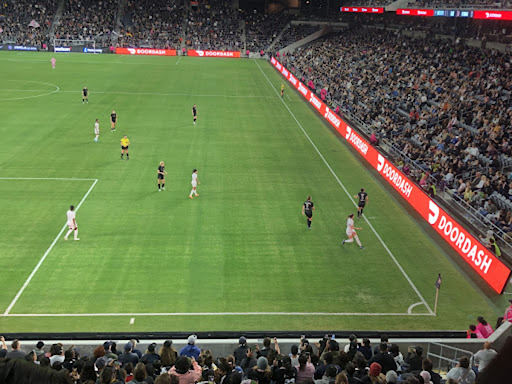 Angel City Football Club (FC) is not only a National Women's Soccer League (NWSL) expansion team, it is also the first female soccer team in 12 years to be in Los Angeles, California, formed in 2022.  Though this team was a recent development, people have been promoting it since the beginning of the pandemic. They had famous actors and actresses, like Natalie Portman, funding the team, and have recruited professional athletes, such as Brandi Chastain (former US women's national league player), for their team.  
Having a NWSL team based out of LA demonstrates growth in women's sports and shows us that while men's sports may be more popular, women's sports are gaining popularity and are experiencing rising successes. In addition to this, having a professional local team will give students a better chance of being drafted. "We've always had scouts that have had to go to Northern California or Washington, but now these local scouts who are scouting them for colleges are also scouting them for the pros, which gives an additional incentive for the girls to perform their best," stated Cruz, in regards to our Millikan soccer team.
For the first game this season, Angel City FC played the North Carolina Courage on April 29, and won 2-1. This was their first home game, held at Banc of California Stadium, which many fans were eagerly anticipating. In fact, over 15 thousand season tickets have been sold. Angel City FC has been gaining popularity left and right, and not just because they're a local team. Mr. Cruz, the girl's soccer coach and Millikan science teacher, stated, "…as far as I've seen on the field, they look like a capable team. They're not a team that's going out there to lose the match; they're going to be competitive and they have already faced some competition and have been successful already."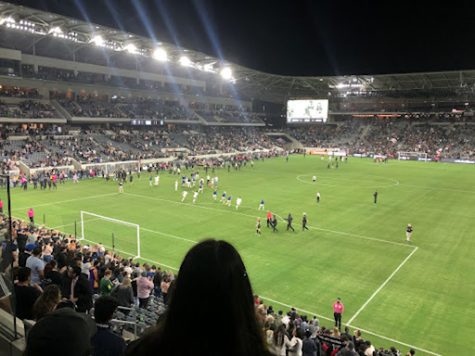 Sofia Montiel, a QUEST junior on the Millikan soccer team, stated, "In my home, we love watching the US Women's National team play in the FIFA World Cup. I'm excited to catch an ACFC match!"
"Female players on professional teams are always such an inspiration to me as a young soccer player," stated Montiel, adding, "Professional soccer clubs typically carry a pretty huge roster of players, so coaches and scouts are always looking into potential athletes to sign." 
Here's to wishing the best of luck and success to the Angel City FC team in the NWSL championships.  Make sure you show your support for our newly formed local team!