A Heartstopping New Show!
Please be aware of spoilers!
If you're looking for a cheesy, feel-good show, turn your attention to Heartstopper. Netflix has released a new original. It features two main characters- Charlie Spring (played by Joe Locke) and Nick Nelson (played by Kit Connor). It's a meet-cute story (where two characters meet under amusing circumstances) in which two boys become unlikely friends, and eventually, something more. 
The series was adapted into live-action from the graphic novel, but throughout the show, small animations of hearts or leaves reminiscent of the original artstyle are included. The small animations can represent something, such as showing a character catching feelings. The color palette of the show is also similar to the novels, through the clothing of the characters or the school they attend. 
Heartstopper brings up a lot of relatable themes that many viewers connect to. The original talks about LGBTQIA+ rights, mental health, and bullying. Many find comfort in this show and graphic novel, seeing themselves in the characters and their story. 
"I loved how fun and cute the show was, and it was simple and easy to watch. The characters were relatable, the screenplay was enjoyable, and the diversity was beautiful," says Sydnie Stout (they/them), COMPASS junior.
All the actors and actresses bring a strong emotion to their roles, deepening the connection between the viewer and the characters. The show gave equal attention to all of its characters, like Tara and Darcy (played by Corinna Brown and Kizzy Edgell) and Tao and Elle (played by William Gao and Yasmin Finney). 
While the Netflix Original was an amazing adaptation of the novels, there were a few things that weren't expected. For example, beloved characters from the novels, Aled and Oliver were not featured in the series. Many fans were upset, but ultimately understood the reasoning. Instead, new characters, Isaac and Imogen were introduced. Fans quickly became attached to the characters, and are now Heartstopper favorites.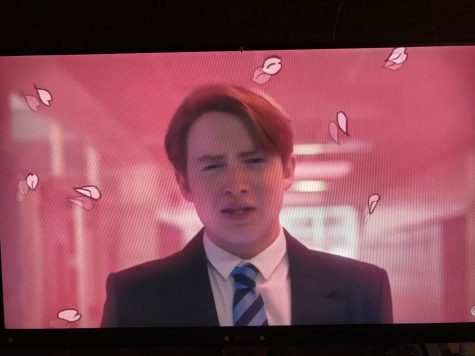 The show is beloved, reaching the top ten charts in countries all over the world. Fans are desperate for a Season 2, excited to see the story that unfolds for Nick, Charlie, and all their friends. No matter who you are, you will find a comforting series full of friendship and love with characters you want to know and learn more of. 
Watching this show brought me back to my younger teenage years. Everything to the small details, like Charlie's lockscreen, had me thinking about how I used to be in middle school and the beginning of high school. Admittedly, Charlie and Nick's cheesy romance reminded me of the connections I had made when I was younger. I've seen so many people criticize the cheesiness of the characters and the story, but I don't think that it's something to disapprove of. Straight romances like this have been so common in media, it's refreshing to get a queer one for once. 
"I'd like to add that it was refreshing seeing the wlw (women loving women) representation on screen so blatantly," says Stout.
This kind of media is so important for young questioning kids so they can have the representation that others may have lacked in their youth. To see themselves in the media and to see that it is actually possible to have a happy love life gives hope and affirms their identity. Especially seeing an optimistic love story when the media seems to be littered with tragic stories, it gives hope to the younger generation.