Boys Lacrosse Longevity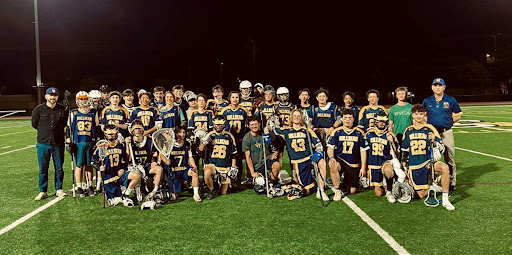 The boy's lacrosse team beat Poly on Apr. 5 with a score of 15-7; their hard work is really paying off!
COMPASS sophomore Justin Linares, whose positions are goalie and attack, said, "I think our chances of winning the Moore League this year are extremely high. We have a lot of great players on the team that will help us get there."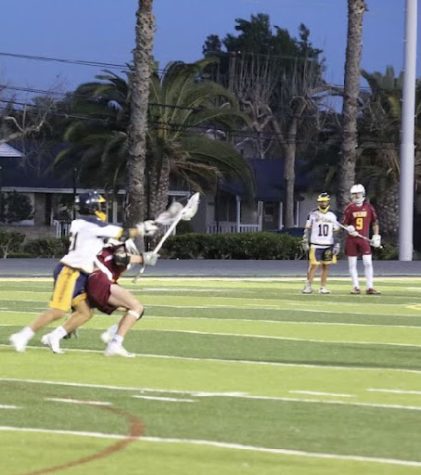 Linares stated, "I think our greatest asset is that we know how to be serious." He also says that he has the confidence to have another takedown win again, but that they shouldn't get too cocky. "Never underestimate the opponent." Linares said that he thinks that senior Andrew Salvador and sophomore Mateo Venegas are some players who have stepped up and taken a leadership role in the team. 
"When we goof off, they're there to get us in check and push everyone on the team.
Every practice we mostly run our plays and condition," Linares says. One word to describe Coach Sutfin (former Millikan teacher), according to Linares is "tactical" because he always knows how to approach things in game and always has a plan. 
"Our coach wants us to be better players on the field but also wants us to be better people off. He always has analogies of connecting lacrosse to life," Linares explained. This team will do anything to get the win over their opponent. Best of luck to them!