Baseball Bats Back
Rather than starting on Thursday, March 31, NPR explains that Opening Day is supposed to start on April 7, 2022. After not coming up with an agreeable contract, the league started to push and cancel multiple games and spring training due to lack of players showing up.
This all started when the Major League Baseball Players Association felt that they were not being offered a justified contract. @MLBPA tweeted, "Against the backdrop of growing revenues and record profits, we are seeking nothing more than a fair agreement." After a lot of negotiations and protests from the players where they would skip work, they finally came to an agreement. The schedule that was made keeps everyone happy by rescheduling spring training and the 162 planned games rather than taking away valuable time from players and fans. There will be no loss in time.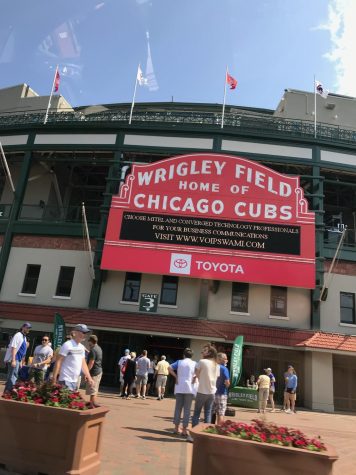 QUEST 10th grader, Ari Farrell is a junior varsity baseball player and says, "I think that it will affect the interest of fans due to the end of season being closer to winter and Christmas time. This would probably be negative because the teams will earn less revenue with ticket selling and viewers on TV, meaning less money for them to pay players." 
The Los Angeles Times made it clear that this may not be the case. According to their article, Fewer seats, fewer innings: The Cactus League is quite the hot ticket, "Of the 15 Cactus League (The major league teams that play spring training games in Arizona) teams, a Los Angeles Times survey Friday showed seven teams sold out for the spring, with several of the remaining teams down to a handful of tickets to weekday games." Many fans are taking advantage of what they can get and due to COVID, the smaller capacity definitely adds to the urgency of finding seats. 
Although people are eager for seats now, money could be a possible concern in future games considering many people plan other activities during the holidays that do not include sitting around watching baseball games. For all you baseball fans, prepare to start watching the season kick off either in person or live on TV starting April 7.