Winter Formal Tickets Pros vs. Cons
As the 2022 Winter Formal crept around the corner, it seemed to me not many kids were enthusiastic about the idea. When a set of 20 2nd-period-unscheduled students in the library were asked whether they were attending this year's Winter Formal, only one said yes. QUEST 9th grader Alex Coakley said, "Honestly, I feel like not a lot of people are going." 
Xavier Padilla, a 10th grader in SEGA added, "I just don't think it's worth it for the price considering a full meal isn't even being offered."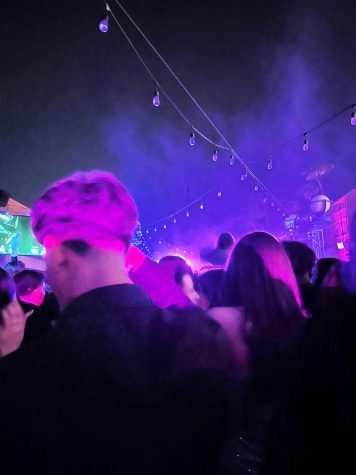 Although the idea is to have fun and create memories with your friends, paying $100 and still having the stress of finding formal attire that fits the dress code along with nails, hair, makeup, limousine, and corsages can be overwhelming for some. It also might have seemed slightly insignificant considering planning a hangout with your friends can be just as fun for less than half the price. 
Of course there are also upsides to the formal. Mr. Robinson, Millikan Activities Director begged to differ, "Even though the venue price has increased for us during the pandemic, we have still kept the price in the same range for the past five to six years." The Winter Formal was held at the Honda Center and offered the red carpet package, a DJ, interactive photo booth, LED gaming system which includes a light up billiards, ping pong, shuffleboard, and foosball tables. Light refreshments, snacks, and desserts were also available.
Perhaps all of these offered activities make the price seem slightly more justifiable. Mr. Robinson said that around 729 students bought tickets. Although 729 out of about 3,517 is only 20% of our student body, Mr. Robinson was proud to still have kids interested in the experience because, "it offers a sense of belonging." Mr. Robinson also mentioned that typically before the pandemic began there were 750-850 students who attended the formals. Considering the changes in the past few years, selling so many tickets is a huge win.
Perhaps the best option is offering fundraisers to help pay for the venue so that the ticket prices can be lower in general. Ticket prices can be determined after observing how much effort is put into the fundraiser. Overall the Winter Formal gives students a reason to dress up and have fun, but offering opportunities to lower the price would be much more beneficial.