Concerts! Concerts! Concerts!
With COVID slowing down and restrictions being lifted, concerts are once again on individual's radars, and Los Angeles is the place to be. Throughout the LA and Long Beach areas, there are numerous concert halls and stadiums that are preparing for performances
In the upcoming months of March and April, there are many concerts every single day. Some of the biggest names coming to LA are; Gracie Abrahms, Louis Tomlinson, Justin Beiber, Imagine Dragons, Dua Lipa, Tyler The Creator, Billie Eilish. As well as many smaller artists on other days. All ticket sales for these events are available on Ticketmaster.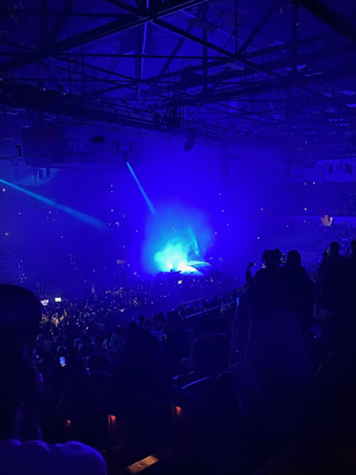 Concerts have changed due to COVID restrictions. Many concerts require a health check, which is either proof of full vaccination with a booster, a negative covid test, an on-site rapid test, or the completion of a brief health questionnaire. You can see what concerts require this health check while buying the tickets on Ticketmaster.
Millikan alumni, Blanca Quezada, recently went to the Tyler The Creator concert at the Pechanga Arena in San Diego, on February 10th. It was her first concert in over two years.
"It was still a really good experience even with the mask. It felt pretty much the same except they checked vaccinations before getting in," she said. "I was wearing my mask, but a lot of people weren't."
Venues are bringing back the fun of concerts while remaining as safe as possible.