Pulling Off A Successful Winter Formal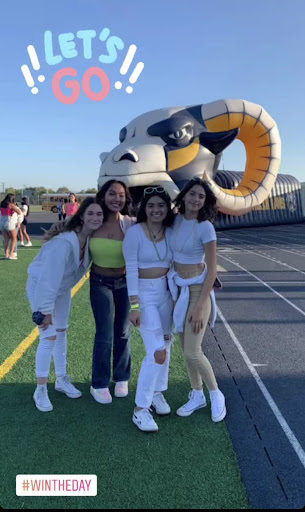 For the past few months, Millikan's ASB executive board has been hard at work planning this year's Winter Formal! Last year's dance was canceled when schools went virtual due to the COVID-19 pandemic. This year the ASB executive board is dedicated to ensuring that the Winter Formal goes off without a hitch. The venue has been changed several times to abide by California's COVID guidelines and mandates. As of now, the event is planned for February 12 at Club X at the Honda Center. 
Anyone interested in attending the Winter Formal must fill out a contract, which students can print off the Millikan website or pick up a blank copy from the ASB room. After turning those contracts into the ASB room, students can purchase tickets from the banker and ASB room for $110. Students from any grade level at Millikan are welcome to attend.
"We're really excited to host Winter Formal again," said PEACE senior Isabelle Clark (she was elected as Co-ASB President during last December´s election). "We missed being able to do school events on this scale."
Clark has been a part of the ASB board since her junior year. She, along with her fellow board members, including the ASB treasurer, QUEST Senior Raquel Gass, have spent the last few months getting ready for Winter Formal. Both students say that it's been difficult to plan school events that abide by California´s COVID precautions. The new venue for Winter Formal, Club X, was specifically chosen because it provided an outdoor space in accordance with COVID guidelines. Many other changes, such as an additional DJ outside and mask mandates for all attendees have been made.
"It's been hard making all of these accommodations, but I think it's absolutely worth it," said Clark.
"Millikan always puts on some of the best Winter Formals," said Gass. "It's still going to be an incredible dance no matter what and I hope that everyone can attend."