Soccer Success
The boys soccer team at Millikan has gotten off to a great start. They have had a total of seven wins, four ties and only four losses across the varsity, junior varsity, and frosh-soph teams. 
Coach Jeffrey Schofield said, "We are looking to win the Moore League Championship on all levels and win a couple of games in the playoffs." Luckily, the group is very close and Schofield said, "There is a great team atmosphere because they genuinely care about each other." This has been a big motivator for the players and has helped them to do their absolute best.
Jacob Chavez, sophomore in PEACE said, "I get along well with the team and they are all my friends," despite him being one of the only sophomores on the varsity team.
Just like Schofield, Chavez also aims to win the Moore League Championship and with only one loss in the league so far it seems within reach for the varsity team.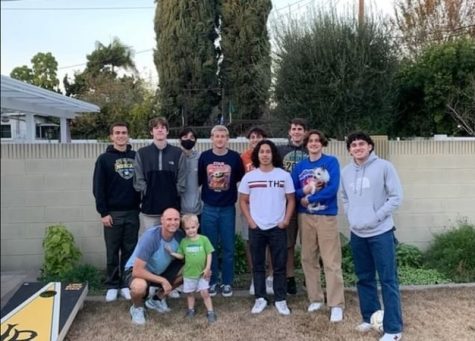 The team doesn't only play together, they are also friends outside of the field. Chavez said, "The best thing of the season so far has been the varsity pasta parties." They are meant to help mentally and physically prepare the players for a game. Schofield said, "We have done a few outdoor pasta parties for the guys to get together and do some team bonding in addition to preparing their bodies for competition the next day."
Coach Schofield is determined to lead the teams to more wins and will not let the losses define the team.
If you are interested in watching and supporting the soccer boys in some of their upcoming games, you can see the schedule here.