Coming Soon to a Runway Near You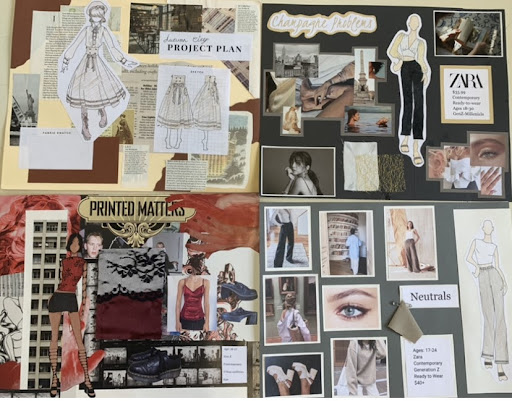 Picture this: fairies, mystic forests, twinkle lights, and pixie hollow–think, Enchanted!
Millikan's fashion program is  already undergoing preparations for its annual fashion show coming to you this May. The theme this year is "Enchanted" and if you take a look into room 404  you can expect to see fashion students of all levels making mood boards and creating their first garments to be used in the show.
Ingrid Palsgrove, the fashion teacher here at Millikan, went over exactly how much goes into the prep for the show.
"The actual show month we have rehearsals about three times, [the students] are making garments, they're getting models, designing the clothing, the outfit, and their ideas," stated Palsgrove.
She goes on to say that once the date gets even closer, the fashion students will choreograph routines for their models, most of which are the designers' close friends and peers.
Club Co-President, Gracie Veith, QUEST junior states, "As presidents we are preparing for the fashion show by having regular meetings with the class."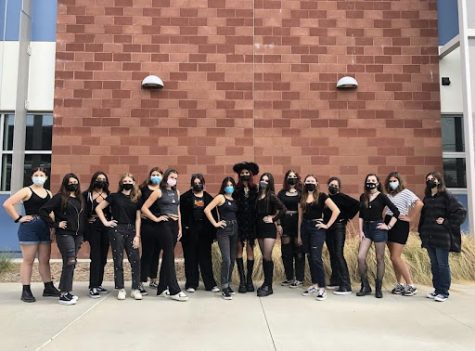 Veith continues by stating that to further insure details of the show, the presidents are working with the class in groups and even as a whole to plan and design the show and finalize the details, as well as work out all of the kinks.
So what are the designers doing now? Well, since the show is still a few months out, the beginning and intermediate designers are just starting to create mood boards and plan their designs, while advanced fashion students have just finished their first pieces and designs for the show.
"Besides getting to see the students' work, I'm looking forward to the show returning after two years," states COMPASS junior and other Co-President, Genesis Perez.
The show is set to be on Thursday May 19 at 7:30 p.m., outdoors here at Millikan. Entry is free so mark your calendars and set yourself a reminder to come support the fashion students in "Enchanted!"